Tech Tidbits From Across NH
Hyndsight inks big deal, Josh Levs in NH … and more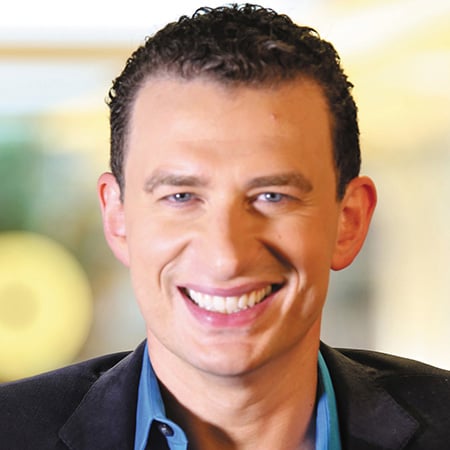 Peterborough-based Hyndsight Vision Systems has become a vendor partner with Tractor Supply Company, the largest operator of retail farm and ranch stores in the U.S.
Hyndsight's new portable, rear-view wireless vision system will be featured in the company's ecommerce store.
The firm said its rear-view vision system is ideal for tractors, trailers or any farm or equine application that requires clear rear view visualization to help prevent collisions or provide safety monitoring. The vision system is comprised of a custom designed totally wire-free camera and monitor with a sunlight readable screen, antenna set, and two mounts in a hard shell case.
Blanchard Contact Lenses, Manchester, a scleral lens designer, has announced that Multilens (also known as Nordiska Lins), a laboratory located in Sweden, has signed an agreement as a manufacturer and distributor of Blanchard's msd Mini Scleral Design lens. The msd lens is known for its distinctive posterior lens surface incorporating reverse geometry with specially designed optical and posterior curves.
Faculty and students from the University of New Hampshire College of Engineering and Physical Sciences are bringing a two-day educational initiative to northern New Hampshire, culminating with North Country STEMfest on Sept. 26.
STEMfest will feature activities for students and teachers from more than a dozen middle and elementary schools in the region. The event, which begins at 9 a.m. at Berlin High School, will include a professional development component for teachers.
The activities will be facilitated by seven UNH faculty members and 16 UNH students from a variety of STEM disciplines, including mechanical engineering, civil engineering, robotics, computer science, mathematics, materials science and chemistry. Students will also facilitate an engineering activity in multiple classrooms in Berlin and Gorham on Friday, September 25, expected to reach an additional 300 students.
Derry-based Anar Solar has been selected as one of four finalists who will pitch their business plan in the "Start-Up Alley Challenge" as part of the Solar Power International 2015 trade show taking place Sept. 14-17.
Educators can bring their students to the NH High Tech Council's TechOut startup competition for free, thanks to the generosity of the Entrepreneurs Foundation of New Hampshire, which is underwriting 500 free tickets. The event will be Wednesday, Oct. 7, at Dyn in Manchester. from Contact michelline@nhhtc.org to reserve tickets.
The NH Women's Foundation will present CNN reporter Josh Levs "All in NH Tour" Sept. 16-17 at various locations in New Hampshire.
Levs' book, "All In: How Our Work First Culture Fails Dads, Families and Businesses — And How We Can Fix It Together," is a "call to action" for family-friendly workplace policies and greater for greater flexibility for all working parents.
The events will be held in Nashua, Manchester, Concord and Exeter.
For more information, visit nhwomensfoundation.org.