Tech Tidbits From Across NH
FIRST 'Governors Cup' Saturday at Plymouth State … and more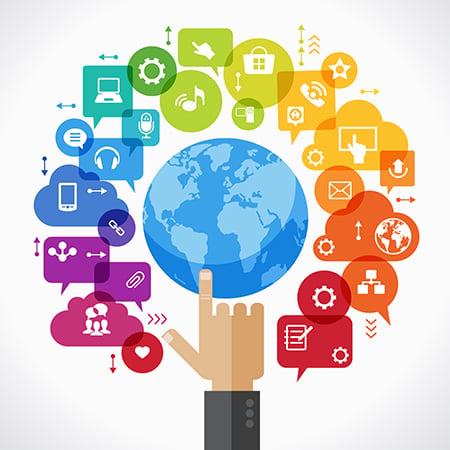 The U.S. Senate has passed legislation introduced by U.S. Sens. Maggie Hassan, D-NH, and Rob Portman, R-Ohio, aimed at bolstering bolster cybersecurity in the public and private sector. Department of Homeland Security Cyber Hunt and Incident Response Teams Act would require that the department Security make permanent "cyber hunt" and "cyber incident response" teams to work to help prevent cyberattacks at all levels of government and the private sector, and help mitigate the impact of such attacks when they occur. The bill also authorizes the Department of Homeland Security to include private sector experts on the teams. Local governments could request assistance from the teams in the event of an attack. The bill next goes to House of Representatives.
Littleton Regional Healthcare has entered a partnership with Children's Hospital at Dartmouth-Hitchcock (CHaD) and Dartmouth-Hitchcock Connected Care to provide neonatal services to patients via telemedicine. TeleICN, or intensive care neonatology provided through telemedicine, provides 24/7 real time assessment and treatment recommendations for babies born in Littleton, officials said, adding that it has been shown to reduce transfers, helping to keep patients and their families closer to home.
A celebration of the recent $100,000 U.S. Small Business Administration award won by the MAxT makerspace in Peterborough, was held Wednesday, Sept. 25, at MAxT's facility on Vose Farm Road. Among those in attendance were representatives of the SBA and the makerspace's partner PHAZE Welding Technology Center as well as community leaders, industry partners and students.
Consolidated Communications has introduced an expanded suite of productivity and online services for businesses. The new services include the Microsoft Office 365 productivity platform with the Windows 10 operating system, device management and enhanced security that increases collaboration and teamwork and email services and web design tools. "These services provide everything our customers need to stay connected and be productive, wherever they are and whatever device they are using," said Darren Peterson, vice president of commercial sales at Consolidated Communications.
"The Governor's Cup," a robotics competition for the state's high school FIRST Robotics Competition teams, will be held Saturday, Sept. 28, at Plymouth State University. More than 25 FIRST teams from high schools across the state are expected to participate. As part of the competition, up to 50 high school seniors will have the opportunity to earn scholarships for one semester of full-time study at New Hampshire's public institutions. In addition, five seniors will be awarded $2,000 scholarships, underwritten in part by Eversource.
The event is presented by Gov. Chris Sununu, FIRST, the University System of New Hampshire, the Community College System of New Hampshire, Eversource and BAE Systems.