Tech Tidbits From Across NH
Stonewall Cable goes to the Olympics, 'Women Angels' gear up for Power Breakfast … and more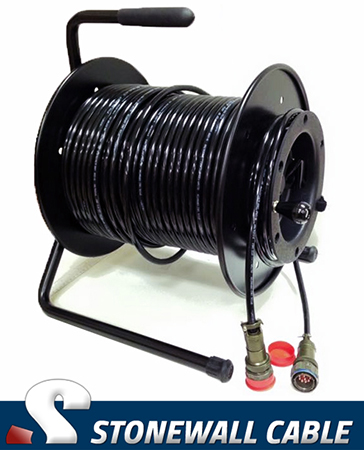 Rumney-based Stonewall Cable Inc., a manufacturer of communication cables, has produced customized cable assemblies to be used to broadcast the Summer Olympics from Rio de Janeiro, Aug. 5-21.
The firm has manufactured cables with custom lengths, specialty jackets and specialty exit angles. The cables, among other equipment, are currently shipped for deployment in Brazil, where production teams are beginning the setup process for the Olympics broadcast.
EPE Corp., Manchester, recently purchased an Agilent Series 5000 5DX X-Ray system that is designed for in-line or off-line automated process testing of solder connections on printed circuit board assemblies with pass-through or pass-back loading. addition, it inspects both sides of a double-sided panel in one pass, James D. Bell Jr., CEO of the company.
"Wanted: Women Angels: Changing the Face of Angel Investing" will be the topic of the next TechWomen Power Breakfast on Wednesday, May 11 at the Manchester Country Club in Bedford.
The event will feature a panel of five speakers, including Margaret Donnelly, co-founder and chief marketing officer of AlignMeeting; Liz Gray, director of entrepreneurship for Live Free and Start; Alison Pyott, a partner and senior wealth manager for the Veris Portsmouth office; Kendre Esme Rodriguez, a senior at the University of New Hampshire and partner in UNH's Rines Angel Fund; and Becky Stoughton, a vice president with Fuentek, LLC.
Tickets are $10 for members of the council and $20 for others. For more information, visit nhhtc.org or call 603-935-8951.
Jon Strimling, founder and CEO of Bedford-based UltraCell Insulation and Dave McManus of Milford-based Near Field Magnetics Inc. will share their stories with a live audience and panel of experts at the NH High Tech Council's May 18 Entrepreneur Forum.
The event begins at 5:30 p.m. at FIRST Place in Manchester.
Bedford-based Heat Oracle, a heating fuel sensor that manages storage and safety alerts, is the event's featured "Sky Dive," which gives company founder Louis Treboal three minutes to give a live pitch about his company to the audience.
Tickets to the Entrepreneur Forum are $15 for members and $30 for others. Students and student groups, who are encouraged to attend, can contact the council for more information about student rates and group discounts. For more information, click here.
FairPoint Communications Inc. has named Jonathan Mandani its senior director of IT operations and systems for its Data Center Operations organization. Mandani, an 18-year veteran with Charter Communications, Comcast and Telstra in Australia, will be based at FairPoint's Manchester operations.