Tech Tidbits From Across NH
Robot Loves Kitty gets Canadian backer, Paula Beauregard added to 'disruptor panel' … and more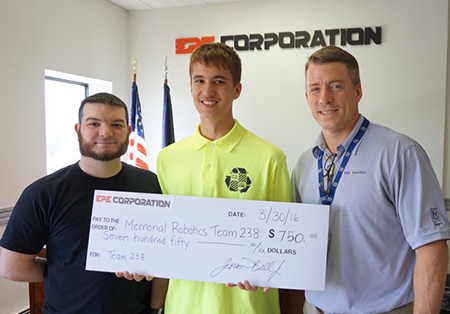 FirstLight Fiber, a fiber-optic bandwidth infrastructure services provider operating in New York and northern New England, has announced a partnership with Intelisys Communications Inc. The agreement will give Intelisys' sales partners full access to FirstLight's portfolio of data, Internet, data center and voice services, which are backed by strong, locally-based service and support.
The University of New Hampshire Interoperability Lab and UNHInnovation will be holding an open house at their new facility at Madbury Commons in downtown Durham.
The event, which will be held from 4 to 6 p.m. on Tuesday, April 19, will feature remarks from UNH President Mark W. Huddleston as well as student demos. In addition guests will be able to learn about the Peter T. Paul Entrepreneurship Center, incubator/accelerator space Alpha Loft, and the UNH Connectivity Research Center, as well as tour the new Makerspace at the UNH ECenter.
The U.S. Department of Homeland Security has announced a partnership with the NASA Center of Excellence for Collaborative Innovation to develop new technology solutions through publicly crowdsourced prize competitions.
Under the America Creating Opportunities to Meaningfully Promote Excellence in Technology, Education, and Science (COMPETES) Reauthorization Act of 2010, the program is aimed at challenging entrepreneurs, innovators, students and others in the private sector to submit groundbreaking approaches to homeland security.
"This is a different way to do business," said DHS Undersecretary for Science and Technology Dr. Reginald Brothers. "We are a research and development organization, and constantly need innovative ideas for the solutions to our ever-changing challenges. We're creating opportunities for everyone from companies to college students to bring their passion to bear in service of national security."
For more information visit dhs.gov.
Paula Beauregard of Edge Velocity has been added to "disruptor panel" of industry innovators at the NH High Tech Council's Entrepreneur of the Year at its hallmark awards event on June 7.
Meanwhile, deadline for EOY nominations is Friday, April 15. For more Information about nominating an entrepreneur, click here.
Tickets – $75 for members, $30 for students and $100 for others – are available online as well.
Montreal-based game investor Execution Labs said today it is partnering with Manchester, NH-based game developer Robot Loves Kitty. Together, the two companies will produce Upsilon Circuit, a game that is like a combination of "The Price is Right" TV game show and "The Hunger Games" movie.
In Upsilon Circuit, eight players compete online in a dungeon to fight monsters, unlock new areas, defeat bosses, and earn points for their team. But in a video game show, the audience members — not the players themselves — are the main focus of the game.