Tech Tidbits From Across NH
St. Jean named new CTO at miEdge, Cirtronics at BIOMEDevice 2016 … and more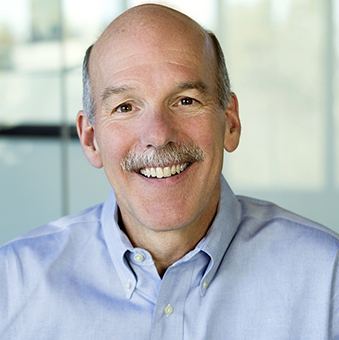 Southwest X-Ray, an outpatient services provider in El Paso, Texas, has installed Salem, NH-based Gamma Medica's LumaGEM Molecular Breast Imaging (MBI) system. Southwest said it will employ the system as a secondary diagnostic tool for inconclusive mammography screenings in patients with dense breast tissue.
According to Gamma Medica, its MBI system is a groundbreaking technology that eliminates key shortcomings of traditional anatomical imaging technologies such as mammography and ultrasound by significantly improving early diagnosis of breast cancer in women with dense breast tissue.
Manchester-based EPE Corp. recently acquired the Teradyne Javelin 1004 Flying Probe Test System.
"We have always offered flying probe by locally outsourcing, but we are now excited to offer this on site," said James "JD" Bell, CEO of EPE. "By bringing this system in-house, we dramatically reduce flying probe test lead-times and eliminate the logistics and additional handling associated with outsourcing."
Other recent EPE capital investments include the purchase of the Nordson Dage XD7600NT Ruby FP X-Ray System, as well as the Pillarhouse Jade MKII Selective Soldering Machine, he said.
Cirtronics, a Milford-based contract manufacturer, will be exhibiting at the upcoming BIOMEDevice 2016 Conference and Expo, April 13-14 at the Boston Convention & Exhibition Center.
Co-sponsored by MassMEDIC, a New England manufacturing association, the BIOMEDevice conference and expo brings industry thought leaders and suppliers together to showcase technology and manufacturing advancements in the medical device field.
James St. Jean has been named the new chief technology officer at New Boston-based miEdge, an insurance industry data analytics firm. Most recently, St. Jean was executive director and vice president of worldwide engineering at Meltwater.
miEdge co-founder and former chief technology officer Richard Lowney will assume the role of chief data officer.
Jeanne Dietsch, co-founder and former CEO of MobileRobots Inc., will be the guest speaker at the next TechWomen Power Breakfast on Wednesday, April 13. The breakfast runs from 7:30 to 9 a.m. at the Manchester Country Club in Bedford.
Tickets for the breakfast are $10 for members of the Council and $20 for others. In addition, free student tickets are available. For more information, visit nhhtc.org or call 603-935-8951.