Tech Tidbits From Across NH
Private equity firm buys FirstLight Fiber, another acquisition for Single Digits … and more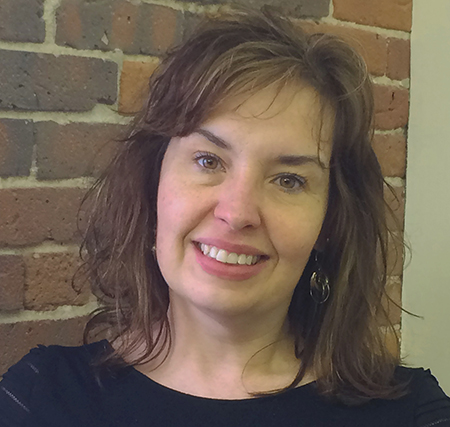 Boston-based private equity firm Riverside Partners has agreed to sell a majority share of FirstLight Fiber, whose market covers New York state and northern New England, to Oak Hill Capital Partners of New York City.
Under the terms of the deal, which were not disclosed, Oak Hill Riverside is expected to continue as a minority investor in FirstLight.
Oak Hill "brings the expertise and financial resources necessary to accelerate FirstLight's continued growth," said Kurt Van Wagenen, CEO of FirstLight.
The transaction is expected to close in the third quarter of 2016, following regulatory approvals.
Jaffrey's Main Street district is one of 10 nationwide that will beta-test Distrx, a mobile marketing app that gives the community and individual merchants the ability to interact with mobile customers using technology in an easy way.
"This is a unique opportunity for the town to take advantage of cellphone technology as a way to communicate with both new and returning customers and visitors," said Melanie McDonald, executive director of Team Jaffrey, a nonprofit that promotes community and economic development.
With Distrx, visitors receive a "greeting" notification on their cellphone as they arrive, and, as they stroll the district, shops, restaurants and town attractions present their own greetings, special offers and other information.
Team Jaffrey will present an informational session beginning at 6:30 p.m. on Tuesday, March 29, for downtown businesses and organizational leaders about the app and how it can benefit Jaffrey's downtown community and business.
For more information call 603-532-7168 or email teamjaffrey@myfairpoint.net.
Lisa Murray has been hired as the new marketing/public relations director of HandicappedPets.com, an online company based in Amherst that develops and sells products to ease the life of disabled, injured, and aging pets.
Nanocomp Technologies Inc., Merrimack, has launched a newly redesigned website at nanocomptech.com. The new site offers an overview of targeted markets and applications for Nanocomp's products and coincides with the company's introduction of Miralon, a family of advanced material products that enable strong, conductive, lightweight and environmentally resistant solutions that help save lives, enhance national security, save energy or reduce emissions.
Nanocomp's clients include the U.S. Department of Defense as well as many large-scale defense prime contractors.
Single Digits Inc., Bedford, has expanded its presence in the with the acquisition of Solutions Wi-Fi from BBG Communications. Solutions Wi-Fi provides high-speed Internet access at nearly 100 hotel and resort properties in the Caribbean and Latin America.
Single Digits, which already operates an office in Tijuana, picked up three Mexican offices in the deal — in Cancun, Cabo San Lucas and Puerto Vallarta — and a team of more than 20 engineering, sales and support personnel.
With the acquisition, Single Digits now provides service to 500,000 guest rooms and employs 237 people, serving the U.S., Canada, Mexico and the Caribbean.
Thanks to a sponsorship from Scribe Software, free student tickets are available to the April 13 TechWomen Power Breakfast featuring Jeanne Dietsch. Teachers, troop leaders and parents can email mvantine@cooksonstrategies.com to reserve a, which are available on a first-come basis.
Propel Marketing, a provider of digital marketing products and services for local businesses, is opening a new telesales center in Manchester.
The company, which opened a Boston office in 2015 to house its engineering team, recently leased and renovated an additional 10,000 square feet at its Quincy, Mass., headquarters.