Tech Tidbits From Across NH
'Creative Workforce Solutions' event planned, Stay Work Play wins grant … and more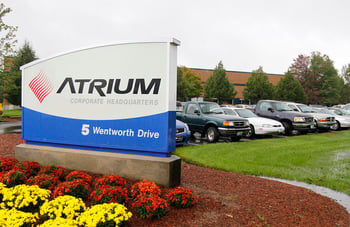 The University of New Hampshire is one of 14 U.S. colleges and universities selected by the National Science Foundation's National Center for Engineering Pathways to Innovation to examine and implement best practices to fully incorporate innovation and entrepreneurship into undergraduate engineering education.
Kevin Short, university professor and professor of mathematics, and Marc Sedam, associate vice provost of innovation and new ventures and managing director of UNHInnovation, will co-lead the UNH team. Other members include Andrew Earle from the Paul College of Business and Economics and May-Win Thien from the College of Engineering and Physical Sciences.
"Creative Workforce Solutions for New Hampshire Businesses: How to Attract and Retain Talent" will be the focus of an event featuring panel discussions and a networking luncheon, that is being presented on Friday, Jan. 22, at Great Bay Community College's Portsmouth campus.
Participants will be discussing the economic challenges facing New Hampshire, including the outmigration of the 35-to-44-year-old population and the resultant rise in the population's average age. Keynote speaker is Sue Melvin, vice president of human resources at Stonyfield Farm.
The Jan. 22 event is presented by Stonyfield Farm and NH Businesses for Social Responsibility.
For more information, visit BusinessSpeak.org or visit NHBSR.org.
Stay Work Play, an initiative focused on helping New Hampshire attract and retain younger workers, has been awarded a $35,000 Champions in Action grant by Citizens Bank for its programs that promote workforce development. The Champions in Action program supports nonprofits with volunteer support, mentorship, and promotional assistance, in addition to the financial award.
Catherine Sellman, founder and portfolio manager of the Aperimus Funds and managing member and founder of Aperimus Capital LLC, and Andrew Silvernail, chairman and CEO of IDEX Corp., have been named to the board of overseers at Dartmouth College's Thayer School of Engineering.
Sellman, a 1993 graduate from Dartmouth, founded Aperimus in December 2008. Silvernail, who graduated from Dartmouth in 1994, became IDEX CEO in 2011 and chairman in 2012.