Tech Tidbits From Across New Hampshire
Two EPSCoR awards for UNH faculty, Rising Stars Awards finalists named … and more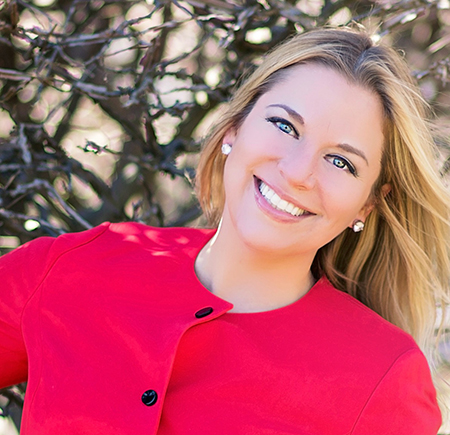 Three faculty members from the University of New Hampshire's College of Engineering and Physical Sciences have received awards from the U.S. Department of Energy's Experimental Program to Stimulate Competitive Research, or EPSCoR.
The two awards total nearly $1 million and were given to Gonghu Li, an associate professor in chemistry and materials science, Christine Caputo, an assistant professor in chemistry, and Jiadong Zang, an assistant professor in physics and materials science. Their efforts aim to change the way we store data and convert sunlight into energy.
Zang was awarded $387,262 for his research that seeks to improve the capacity and efficiency of data storage.
Li and Caputo were awarded $598,335 for their proposal aimed at converting sunlight into liquid fuels that could heat homes, power cars, and more.
The DOE EPSCoR program supports partnerships in energy-oriented research between faculty members from the 25 states that receive EPSCoR funding and scientists at the Department of Energy's federally funded research and development centers. All three UNH faculty members will collaborate with scientists from Argonne National Laboratory in Illinois in their research.
Verizon Wireless has named Kevin Zavaglia president of its Northeast market. Based at the company's market headquarters in Morristown, N.J., Zavaglia oversees all business functions across the 10-state market, including New Hampshire, New York, New Jersey, Massachusetts, Connecticut, Vermont, Maine, Rhode Island, western Pennsylvania and northern Delaware. Previously, Zavaglia served as President of the company's New York Metro Region.
Stay Work Play, in partnership with NH Public Radio, has announced the finalists for the 2016 Rising Stars Awards:
Civic Leader of the Year Finalists: Elyssa Alfieri of Concord and Lilise Designer Resale; Arnold Mikolo of Manchester and Manchester Immigration Integration Initiative (Welcoming Manchester); and Rebecca Perkins of Portsmouth and Enel Green Power North America.
College Student of the Year Finalists: Amelia Keane of Nashua and the University of NH Manchester; Brandon Pratt of Concord and Saint Anselm College; and Elizabeth Tibbitts of Merrimack and Southern NH University.
Coolest Companies for Young Professionals Finalists: Appcast of Lebanon; Claremont Savings Bank of Claremont; CoreMedical Group of Salem; Digital Prospectors of Exeter; Grappone Automotive Group of Bow; and ReVision Energy of Brentwood.
Leadership Development Program of the Year: MY TURN Manufacturing Program, an initiative of MY TURN, Inc.; NH Scholars Initiative, an initiative of the NH College & University Council; and Sophomore Leadership Seminar, an initiative of the Hugh O'Brian Youth Leadership (HOBY) New Hampshire.
'Shire Story of the Year Video Finalists: Todd Fabian of Concord and Concord Public Library; Melanie Gray of Manchester and Polaris Direct; and David Hutchings of Windham and a Student at UNH Manchester.
Young Entrepreneur of the Year Finalists: Kat Antonioli of Dover and INHOUSE Worldwide; Jason Syversen of Dunbarton and Siege Technologies; and Matthew Wilhelm of Manchester and Old Sol Music Hall.
Young Professional of the Year Finalists: Julianne Gadoury of Concord and the NH State Council on the Arts; Brent Kiley of Bedford and Rise Private Wealth Management; Dan Larsen of Lebanon and Appcast; and Katherine Morneau of Manchester and the Law Office of Katherine J. Morneau, PLLC.
The seventh annual event will take place from 5:30 to 7:30 p.m. Monday, Oct. 3, Fieldhouse Sports, 12 Tallwood Drive, Bow.
Hanover-based Bionic Advertising System has upgraded its media planning software, which helps advertisers track their campaigns through Google Analytics by automating the setup required to gather depth metrics. Bionic said its system incorporates Google Analytics campaign tracking setup into the standard media planning process, eliminating the need to churn out perfectly formed tracking URLs.
The Visiting Nurse and Hospice for Vermont and New Hampshire (VNH) has chosen Albany, N.Y.-based FirstLight Fiber for the upgrade of its Internet services in West Lebanon, NH, and its new location in White River Junction, Vt. FirstLight Fiber is a fiber-optic bandwidth infrastructure services provider operating in New York and northern New England.