Tech Tidbits From Across New Hampshire
J-Pac Medical offers high-volume automation for on-chip reagent blister technology, Systems Engineering joins Apple Consultants Network ... and more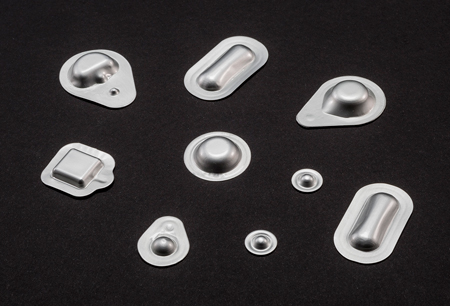 Systems Engineering, a Portland-based IT managed services provider with employees working out of New Hampshire, has joined the Apple Consultants Network after Apple's business division invited the firm. Now, Systems Engineering can provide Mac OS X technology support services and has special access to Apple's team for rare, significant network compatibility issues.
The NH High Tech Council is now accepting applications for New Hampshire's 2016 Product of the Year. The award honors outstanding innovations by New Hampshire's high tech companies. This year's event will be held on Thursday, Nov. 10 at the Manchester Country Club in Bedford. The application deadline is Friday, Sept. 23. More information can be found here.
Applications for TechOut 2016 are due Friday, Aug. 19. The competition is open to startups that have been in business for fewer than three years, raised less than $250,000 in funding and have less than $250,000 in revenue. The competition awards $100,000 in prize money: first place receives $50,000, second place $30,000 and third place $20,000. A panel of judges awards the top two prizes and the third prize, $20,000 cash, is decided entirely by the audience the night of the event. More information can be found here.
TechWomen Power Breakfast returns August 10, featuring a roundtable facilitated by three speakers: Kelley-Sue LeBlanc, founding partner of Aoibri LLC; Shannon Herrmann, recruiting manager of Alexander Technology Group; and Heather LaDue, managing director of Patina Solutions. More information be found here.
Somersworth-based medical manufacturer and packaging outsourcer J-Pac Medical recently announced that it will now offer new high-volume automated manufacturing capabilities specifically designed for the company's on-chip reagent blister technology, used to protect microfluidic-based diagnostic prototypes and products used in orthopaedic medicine. As the market leader for reagent blisters, J-Pac can now manufacture tens of millions reagent blisters to support customers from concept through global commercialization.
J. Flatley Co. has proposed a 7,500-square-foot Tavern in the Square restaurant and attached patio in its Nashua Technology Park, a 750,000-square-foot office and research and development complex in Nashua.
Receiving a new state grant, the Hannah Grimes Center has removed its Aug. 12 deadline and moved to a rolling deadline for new companies to apply for a $1,600 award to be used only toward membership for the four-year incubator program. Membership costs between $275 and $400 per month and varies based on the needs of a business. There are 10 scholarships available.
Wheelabrator Technologies, the second largest U.S. provider of clean energy from everyday residential and business waste, has relocated its U.S. corporate headquarters to 100 Arboretum Drive at Pease International Tradeport in Portsmouth.
Portsmouth-based IT managed service provider Neoscope has been listed on Channel e2e's 2016 Top 100 Vertical Market MSP's list. The list is compiled based on an assessment of Q1 industry results. This year, Neoscope received a ranking of 71.