Tech Tidbits From Across New Hampshire
RedBlack seeks wealth managers to participate in financial technology survey ... and more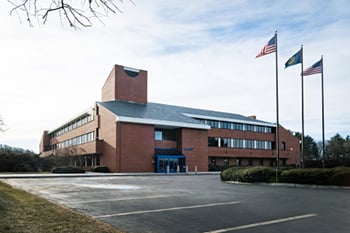 BAE Systems has signed a new lease for an approximately 200,000-square-foot campus located at 3000 Goffs Falls Road in Manchester that will allow for significant expansion in New Hampshire. The new space will add to the company's large New Hampshire presence, which includes state-of-the-art facilities in Hudson and Nashua and more than 6,000 people at multiple facilities across the state. When the new Manchester facility is fully staffed, the campus will house up to 800 employees primarily focused on supporting the company's electronic warfare programs. For more information about available positions, visit https://jobs.baesystems.com.
RedBlack, LLC, a Bedford-based independent provider of rebalancing and trading technology, is inviting advisors and wealth managers at single- and multi-family offices, institutional managers, RIAs, trust companies, and asset management firms to participate in its 2019 Fintech Industry Survey. The results will enable financial advisory firms to prepare for the future by learning how their peers in the industry are benefitting from technology and prioritizing their investments for the year ahead.
Southern New Hampshire Medical Center has installed the 7D Surgical System for spinal procedures. The 7D Surgical System is the first and only Machine-Vision Image Guided Surgery (MvIGS) platform. For the first-time spine surgeons can guide their tools to the critical anatomy using sophisticated camera technology linked to a computer in the operating theater. The underlying technology is similar to what is used in the latest self-driving automobiles. Unlike time-consuming conventional image guided surgery (IGS) systems that depend on intraoperative radiation, this new MvIGS platform can achieve an incredibly fast surgical workflow for spine procedures, reducing operative time for patients.
B2W Software, Portsmouth, a provider of heavy construction management software, says it has expanded its B2W Inform solution for e-forms and reporting with a complimentary library of user-ready form templates. The templates make it easier for contractors using B2W Inform to replace paper forms with highly customized electronic forms for critical safety, inspection, human resources and other enterprise data capture and reporting needs, the company said
TendoNova and Xogo, winners of the Flatley Challenge, will be honored at an awards ceremony on Wednesday, Feb. 20, 2 p.m. to 4 p.m. at Nashua Technology Park.
NHADEC, the New Hampshire Aerospace and Defense Export Consortium, will hold a meeting on Wednesday, Feb. 20, from 8:30 to 10:30 a.m. Special guest speakers include Yann Lamarche of the Quebec Government Office in Boston, who will discuss Quebec's collaboration with New England in aerospace; Glenn Page of the Pease International Port Authority, who will talk about the newly approved Foreign Trade Zone designation; and Andrew R. Davis of ARDworks Advisory, who will Skype in from Australia to discuss the defense business and business opportunities there. To learn more, email Dawn Wivell at dwivell@nhadec.com or call 603-836-4207. To register, click here.
Vapotherm, Inc., a global medical technology company basd in Exeter, has released the next generation of its capital unit: the Precision Flow Hi-VNI system. For this generation of the Precision Flow system, both the hardware and software have been updated to improve reliability, and to comply with the EMC 4th Edition requirements for medical devices. As with all the other models of the Precision Flow system, this generation provides Hi-VNI Technology, the innovation that delivers Mask-Free NIV for spontaneously breathing patients.