Tech Tidbits From Across New Hampshire
Akumina raises $7.5 million in Series A round; Franklin Pierce hires Microsoft's chief patent counsel ... and more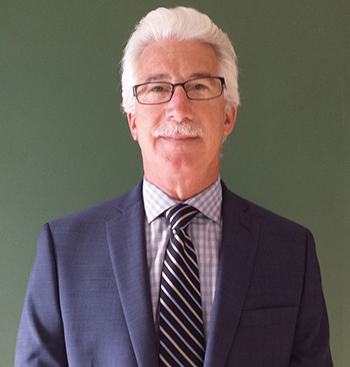 Students in eight states are gearing up for their state's 2018 Cyber Robotics Coding Competitions finals, being held by the Intelitek STEM and CTE Education Foundation. Kicking off in October, CRCC is a first-of-its-kind, free to participate, online coding and robotics tournament for students in grades 5-9. The finals are a live, in-person, one-day event in which two student representatives from each school will be challenged to complete advanced missions (coding tasks) under a time constraint. In all, 581 schools with 35,422 students in 14 states and the District of Columbia have participated in this year's CRCC. Now, finalists in California, Connecticut, the District of Columbia, Maryland, New Hampshire, New Jersey, New York, Pennsylvania and Texas will be traveling to venues in their home state this December to compete in person. New Hampshire will hold its finals Saturday, Dec. 15 from 9 a.m. to 4 p.m. at the University of New Hampshire.
Last month, Denis Goulet, commissioner for the Department of Information Technology for the state of New Hampshire, participated in a gathering of the nation's most transformative chief technology officers to discuss trends shaping the government IT sector. The event was organized by Granicus, a Washington state cloud-based software solutions provider that has used the material to publish a new eBook, available for download here.
Akumina, a Nashua-based intranet platform that powers personalized digital employee experiences, recently announced that it has raised $7.5 million in its Series A funding round to expand the personalized tool to enterprises. The round was led by Richard Berthy and RJB Investments along with strategic investors Avanade, through Accenture Ventures, and Stage 1 Ventures. Berthy, who serves as the CEO of Foreside Financial Group, has also been named as Akumina's chairman of the board. Akumina has had a banner year, with 191 percent year-over-year annual recurring revenue growth. The company's bookings have increased 192 percent year-over-year from Q3 2017, as its digital workplace platform continues to unify technology and drive employee engagement with large enterprises across a litany of verticals such as telecom, life sciences, retail and financial services. Akumina's achievements recently earned it recognition as Intranet Choice for the Digital Workplace in ClearBox Consulting's 2019 report.
Unified Office, Inc., a Nashua-based managed services provider offering reliable hybrid cloud-based virtual communications services and business analytics to businesses of all sizes, has received a 2018 INTERNET TELEPHONY Excellence Award presented by INTERNET TELEPHONY magazine for its Total Connect Now Dental Management Suite. TCNDMS is centralized administration solution Unified Office delivers to businesses that enables clear connections for customer phone calls to be recorded and accessible to multiple locations and mobile employees
Wagz, Inc., a Portsmouth-based smart pet tech company whose products create a completely connected pet lifestyle, is launching its line of pet-care products for dog lovers:
Wagz Explore Smart Collar, the only smart collar on the market that lets you set precise boundaries and humanely contain your dog, and Wagz Go-Smart Door, the automatic door that makes it easy to keep track of you dog and ensure they can come and go safely, are available for pre-order now and will ship in early 2019. Its ROAM Smart Shield, which establishes virtual indoor no-go zones to ensure pets stay away from places that are off limits or unsafe, will be available for pre-order starting Jan. 7.
The Franklin Pierce Center at the University of New Hampshire School of Law has announced that Micky Minhas, vice president and chief patent counsel for Microsoft Incorporated, will join the faculty as the Franklin Pierce Distinguished Professor of Intellectual Property Practice. In addition to teaching in both the fall and spring semesters, Minhas will provide strategic guidance on cutting-edge IP curriculum at UNH Law. Minhas will retain his position with Microsoft. For more than six years, he has managed the Microsoft patent group that is primarily responsible for outbound and inbound intellectual property licensing, patent strategy, patent acquisitions and divestitures, and managing patent preparation and prosecution of patents. He is a frequent speaker on patent and patent licensing topics worldwide.
College ranking website OnlineCollegePlan.com listed Southern New Hampshire University on its list of the Top 20 Best Colleges for Linguistics.
The Wildcatalyst Seminar Series will hold its annual Holiday Networking Mixer on Thursday, Dec. 13 from 4:30 to 6:30 p.m. at the UNH Innovation Training Room at 21 Madbury Road. To register, click here.
Spectra7 Microsystems Inc., a Durham-based provider of high-performance analog semiconductor products for broadband connectivity markets, participated earlier this week in the Ethernet Alliance Higher Speed Networking Plugfest for port data rates ranging from 25 Gigabits per second (Gb/s) to 400 Gb/s. The weeklong event — beginning Dec. 3, 2018, at the University of New Hampshire InterOperability Laboratory (UNH-IOL) in Durham, New Hampshire — allows Ethernet Alliance members, equipment manufacturers, test and measurement professionals, etc. to test and improve interoperability of their solutions.