Tech Tidbits From Across New Hampshire
New York asset management firm acquires Manchester company, Rapid Insight appoints new CEO ... and more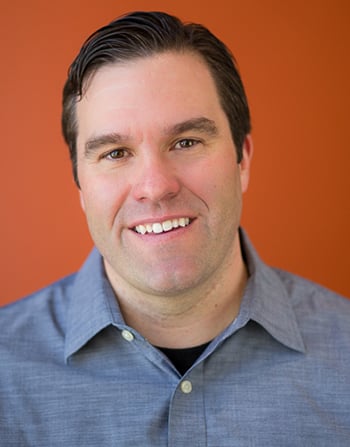 NHADEC, the New Hampshire Aerospace and Defense Export Consortium, will hold a general membership meeting on Wednesday, Dec. 12 at the McAuliffe-Shepard Discovery Center in Concord. Members and future members will have a chance to meet the head of NHADEC's Irish Defense Forces Sales Pipeline, Mark Fay, who is based in Ireland. The meeting will also cover other upcoming exclusive NHADEC sales pipelines, trade shows and road shows and more. To register, click here.
MyMedicalShopper, a healthcare price transparency solution based out of Portsmouth, is now available in all 50 U.S. states. "We are excited to make MyMedicalShopper available to consumers across the country, only a few short years after its initial introduction in New Hampshire," said Mark Galvin, President and CEO of MMS Analytics, Inc., the creator of MyMedicalShopper. "With the growth of and focus on healthcare consumerism to help control healthcare costs, MyMedicalShopper is already enabling hundreds of thousands of consumers nationwide to instantly find prices for more than 10,000 medical procedures, alongside quality and location information as well."
Rapid Insight, an analytics software solutions company based in Conway, appointed Brett Austin as its CEO in October. Austin has over twenty years of experience working in the technology industry. Founder Mike Laracy, the previous CEO of Rapid Insight, made a conscious decision to invest in the future of the company by bringing on a CEO with demonstrated success in growing B2B technology companies. Most recently, Austin was the president of Kepware Technologies, a software development business located in Portland, Maine. He navigated Kepware through the company's 2016 acquisition by PTC, a global Industrial Internet of Things software company, and maintained a leadership role in the new organization until November 2017. Laracy will continue as president and board chairman.
Superior Controls, Inc., a Portsmouth-based 25-year-old control system integrator of custom industrial automation and IT solutions, recently announced the company has successfully renewed its Control Systems Integrators Association (CSIA) Certification for the seventh time. CSIA Certification ultimately provides benefits to end-users of automation technology by ensuring CSIA Certified control system integrators are financially healthy companies capable of completing projects in a professional and technically sound manner. In addition to being seven-time certified by the CSIA, Superior Controls has passed over fifty quality management and validation audits and is a Rockwell Automation Solution Partner. In July of 2018, Superior Controls announced the company had joined the Rockwell Automation Solution Partner Program.
Surge — a Manchester-based company that provides payroll administration, safety and risk management, benefits administration, tax compliance, human resources and other professional employer organization services — has been acquired by GPB Capital Holdings LLC, a New York-based alternative asset management firm. Surge's customers are small and medium-sized businesses located primarily in New Hampshire, Massachusetts, Vermont and Maine.
The John Flatley Company will host its Startup Pitch Night on Tuesday, Dec. 11 at 6 p.m. at the Nashua Technology Park at Gateway Hills in Nashua. Startup companies can pitch their company ideas, with three being awarded either the grand prize of $200 and free incubation space or lesser prizes of $100 and $50. To register, click here.