Tech Tidbits From Across New Hampshire
Avitide secures long-term lease at Dartmouth Regional Technology Center, FlexEnergy announces new heat recovery module ... and more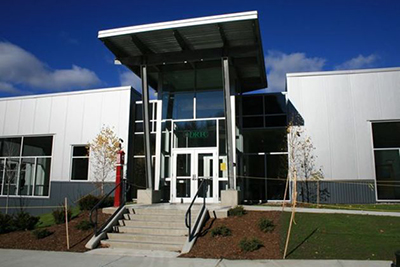 The American Radio Relay League has begun offering a new Girl Scouts "Radio and Wireless Technology" patch program, developed with help from the Girl Scouts of the Green and White Mountains and the Greater Atlanta Girl Scout Council, that offers opportunities for participants to learn about wireless technology. It is designed to encourage Girl Scouts to participate in activities that will kindle an interest in STEM subjects and careers.
Network infrastructure provider SymQuest, which has locations in Keene and West Lebanon, has added Claudine Beaupre to its team as controller. Beaupre has been with SymQuest since 2002.
The New Hampshire High Tech Council will host its next TechWomen Power Breakfast on Wednesday, August 10 from 7:30 to 9 a.m. at the Manchester Country Club, 180 South River Road in Bedford. The event will feature three diverse programs including a "tech talk" that provides an in-depth overview of Microsoft Office 365; a discussion of how to successfully integrate work and life; and an exploration of how millennials, Gen X-ers, and baby boomers can all learn from one another. The event will also feature a CEO roundtable.
FlexEnergy Inc., a Portsmouth-based manufacturer of low emission gas turbine products, announced the release of a new integrated exhaust heat recovery module for its GT333S microturbine powered electric generators. The newly released heat recovery module will allow FlexEnergy to improve its microturbine products with increased efficiency and improved performance. The integrated hot water heat recovery module will allow customers to recover up to an additional 545 kilowatts of thermal energy to be used as part of their process hot water or in an absorption chiller.
INNOVA Gaming Group Inc. recently announced that its wholly owned subsidiary, Diamond Game Enterprises, has signed an agreement with Tonk Group to distribute the LT-3 terminal in New Hampshire under a charitable program regulated by the New Hampshire Lottery. Starting in the fourth quarter of 2016, the LT-3 – an instant ticket vending machine that dispenses tickets while simultaneously displaying the results of each ticket on a video monitor in an entertaining fashion – will be installed in locations around the state.
Avitide, Inc., a Lebanon-based biotech company focused on the discovery, manufacture and supply of on-demand affinity purification solutions for the biopharmaceutical industry, has secured a long-term lease agreement for the former Merck & Co., Inc. – GlycoFi facility at the Dartmouth Regional Technology Center. The facility will serve as Avitide's new headquarters for discovery, quadrupling its R&D and manufacturing operations.
Technology firm Red River, which has locations in Reston, Va. and Claremont, NH, announced today that the company has successfully undergone a Service Organization Control (SOC) 2 Type 1 audit conducted by Wolf & Company, P.C. The purpose of a SOC 2 Type 1 audit is to verify the security controls of an organization's systems, procedures and infrastructure. A SOC 2 Type 1 report is an internal control report on the services provided by Red River that helps customers assess and address the risks associated with an outsourced service.