Tech Tidbits From Across New Hampshire
Indiana tissue company joins ARMI, Congresswoman Shea-Porter calls on NH to join states in preventing distribution of 3-D printed guns schematics ... and more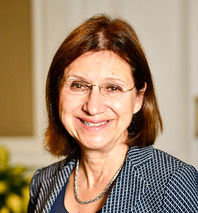 Fran Craig, CEO and Chair of Unanet, a Virginia-based automation software company, will speak at the August TechWomen Power Breakfast on Wednesday, August 8 at the Portsmouth Country Club in Greenland. Craig will discuss her professional journey, lessons from success and failure, and will offer advice to audience members. For more information, click here.
Tissue Source, an Indiana-based supplier of porcine tissues used in medical products, has joined the membership of the new public-private Manufacturing USA initiative, the Advanced Regenerative Manufacturing Institute (ARMI). Headquartered in Manchester, New Hampshire, ARMI brings together nearly 100 partner organizations from industry, government, academia and the non-profit sector to develop next-generation manufacturing processes and technologies for cells, tissues and organs. Approximately $80 million from the federal government will be combined with more than $200 million in cost share to support the development of tissue and organ manufacturing capabilities.
On Tuesday, Congresswoman Carol Shea-Porter (NH-01) called on New Hampshire Attorney General Gordan MacDonald to join his colleagues from Washington, Connecticut, Maryland, New Jersey, New York, Oregon, Massachusetts, and Pennsylvania to prevent the distribution of schematics for 3D-printed guns. Last month, the Department of Justice agreed to a settlement with Defense Distributors to allow the company to post schematics online for manufacturing firearms using 3D printers. 3D-printed guns can avoid detection and are often untraceable, as they do not need to have the serial numbers required on all other commercial firearms. In her letter, Shea-Porter outlined the very serious legal questions surrounding the settlement, including whether DOJ followed the correct legal process for adding exclusions to the United States Munitions List, which requires the Department to notify Congress and receive concurrence from the Department of Defense.
The world's first International BACnet Testing Symposium will take place October 6 – 7, 2018 at the University of New Hampshire's InterOperability Laboratory (UNH-IOL). The symposium is being sponsored by BACnet Testing Laboratories (BTL) and the UNH-IOL. Those involved in BACnet product testing for quality assurance or BTL Certification, engaged in test tool development, or just have an interest in BACnet testing will be able to learn, share and connect with experts from around the world. The symposium will include a day and a half of educational sessions, discussions and networking opportunities. Attendees will have the opportunity to talk with experts from around the world, including Duffy O'Craven (BTL manager), Emily Hayes (BTL coordinator and chair of the BTL Working Group), Mike Osborne (chair of SSPC-135) as well as founding members of the BACnet community. Registration for the BACnet Testing Symposium is currently open and can be accessed at iol.unh.edu/bacnet/. For more information, please contact info@bacnetinternational.org.
Sen. Maggie Hassan (D-NH) and Sen. Rob Portman (R-OH), both members of the Senate Homeland Security and Governmental Affairs Committee, introduced the bipartisan DHS Cyber Incident Response Teams Act of 2018 on Tuesday to bolster cybersecurity by requiring the Department of Homeland Security to make permanent the "cyber hunt" and "cyber incident response" teams that work to help prevent cyberattacks on federal agencies and the private sector, as well as help mitigate the impact of such attacks when they occur. A companion bill, which was introduced by Chairman of the House Committee on Homeland Security, Representative Michael McCaul (R-TX-10), recently passed the U.S. House of Representatives. The bipartisan Hassan-Portman Hack Department of Homeland Security (DHS) Act unanimously passed the Senate earlier this year. The bipartisan bill would establish a bug bounty pilot program – modeled off of similar programs at the Department of Defense and major tech companies – that uses vetted "white-hat" or ethical hackers to help identify unique and undiscovered vulnerabilities in the DHS networks and information technology.
Comcast announced it has completed its deployment of a new Internet service that will deliver speeds up to 1 Gigabit-per-second (Gbps) to residential and business customers in the 101 communities the company serves in New Hampshire. Comcast's new 1 Gigabit Internet service uses DOCSIS 3.1 technology that makes it possible to deliver ultra-fast speeds over the existing communications lines that are already in most homes and neighborhoods. These speeds include access to the nation's largest Wi-Fi network of more than 19 million hotspots. To enjoy the service, all customers need to do is install a new DOCSIS 3.1 cable modem.
The Seacoast Tech Tour is stopping in Dover on Wednesday, Aug. 15. The tour includes stops at Weather Analytics and Envio 360 in Dover, where you'll be treated to special presentations, great conversations, and tasty treats and beverages. The night will finish up at the Thirsty Moose Taphouse for a networking social. For more information, click here.
Atlantic Broadband has launched the new TiVo Experience 4 combined with IP-based Video On Demand. The entertainment platform features a new, modern user interface with intuitive navigation and enhanced functionality, hyper-personalized viewing recommendations and an easy-to-use remote, offering conversational voice control. The new voice remote, a key element of the platform upgrade, takes search and discovery to a new level, providing fast, highly-accurate results of searched-for programs, even when only part of a title or a key word is spoken. With the voice remote, customers say what they want to watch and view it instantly. Content also is searchable across multiple sources, including live TV, DVR recordings, on-demand and OTT apps, including Netflix. TiVo Experience 4 also allows customers to access content on multiple screens—across TVs, smartphones, tablets and more—both in-home and on-the-go.