Tech Tidbits From Across New Hampshire
PreViser Corporation hires CEO, applications sought for New Hampshire Startup Challenge ... and more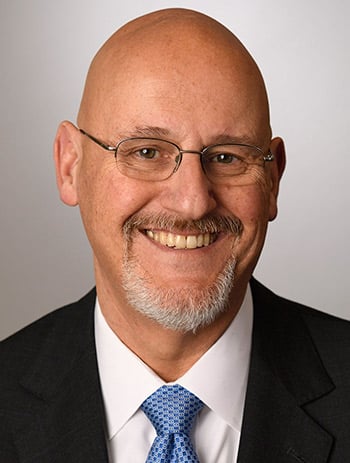 Systems Engineering, a Portland, Maine-based IT strategy and managed services provider with an office in Manchester, has been named to CRN's 2018 Managed Service Provider (MSP) 500 list for the first time.The technology media organization divides the MSP 500 list into three categories: the MSP Pioneer 250, recognizing companies with business models weighted toward managed services and largely focused on small-to-medium businesses; the MSP Elite 150, recognizing large, data center-focused MSPs with a strong mix of on-premises and off-premises services; and the Managed Security 100, recognizing MSPs focused primarily on off-premise, cloud-based security services. Systems Engineering was recognized as an MSP Pioneer 250. The MSP 500 list will be featured in the February 2018 issue of CRN and online at CRN.com/msp500.
The New Hampshire Aerospace & Defense Export Consortium is hosting a spring networking event, open to members and their friends. Global partners will be present at the May 17th event, taking place at the Manchester Country Club from 5:30 to 8 p.m. For more information contact Dawn Wivell at dwivell@nhadec.com.
Unified Office Inc., a Nashua-based managed services provider offering hybrid cloud-based virtual communications services and business analytics, announced that its Total Connect Now Operations Performance Suite has received a 2017 IoT (Internet of Things) Excellence Award presented by TMC and Crossfire Media. The 2017 IoT Evolution IoT Excellence Award honors innovative products that support the availability of information being deduced, inferred and directly gathered from sensors, systems and anything else that is supporting better business and personal decisions.
Joseph V. Errante, DDS, has joined PreViser Corporation, a Concord-based health information technology company, as chief executive officer. Dr. Errante is a nationally recognized health care executive with broad experience spanning a 35-year career in dental benefits, dental practice management and multi-specialty medical practice management. Dr. Errante previously served as senior associate dean for clinical affairs and assistant professor of Dental Medicine at Columbia University's College of Dental Medicine in New York, N.Y. PreViser Corporation was acquired by Northeast Delta Dental through its subsidiary, Red Tree Holdings, Inc. in 2016. PreViser Corporation offers data and data analytics to improve the health of people.
The Manchester Young Professionals Network is accepting applications from entrepreneurs for the New Hampshire Startup Challenge. Applications are due by March 19 for the business plan competition that connects entrepreneurs and social innovators with seed capital and key services to help them grow. The Challenge is open to founders of for-profit businesses located in New Hampshire that have been in existence for less than three years, have raised under $100,000 in funding, and generated under $100,000 in past year revenue. For more information and to apply today visit: www.mypn.org
Albany International Corp.'s board of directors has nominated Lee C. Wortham as a candidate for election to the board at the Annual Meeting of Stockholders, to be held on May 11. In connection with Wortham's nomination, current director John C. Standish has announced his intention to retire from the Board, effective May 11. Wortham is a director and officer of the J.S. Standish Company in Loudonville, New York. The J.S. Standish Company holds or controls shares representing approximately 53 percent of the combined voting power of all stockholders of the Company.
Investing App Robinhood recently announced it is rolling out cryptocurrency trading in five U.S. states, including California, Massachusetts, Missouri, Montana and New Hampshire.
Scribe Software, a Manchester-based data integration software platforms, has launched a new Connector Developer Program for SaaS companies that want to expand the connectivity of their own products, and for developers and systems integrators that want to capture revenue from fast-growing demand for cloud integration platforms by extending the Scribe Online integration platform as a service (iPaaS). The Scribe Connector Developer Program allows these developers to build custom connectors for any custom or enterprise application, and make it available for sale to the integration development community at-large through the Scribe Online marketplace.
With the launch of the service, Scribe also announced general availability of two new connectors for Magento and ServiceNow. Both were developed by Datix, Inc. a company innovating in enterprise software integration, specifically among Epicor ERP, Salesforce and Microsoft Dynamics 365.
The New Hampshire High Tech Council is accepting applications for the 30th anniversary of the Entrepreneur of the Year Award program. The Entrepreneur of the Year Award honors people who have made significant contributions to the advancement of technology-based businesses in New Hampshire. Any founder or senior-level manager of a New Hampshire business who has successfully organized, developed, or managed a technology concept into a commercial product or service is encouraged to apply for the prestigious award, which will be presented at the EOY event in mid-June. The application and full entry requirements are available at nhhtc.org. The application deadline is Friday, May 4.
Gov. Chris Sununu, joined by business leaders and energy experts, will headline the 2nd annual New Hampshire Energy Breakfast on March 15, one of several events happening as part New Hampshire Energy Week. The keynote speaker will be Commissioner Taylor Caswell of Business and Economic Affairs. Commissioner Caswell will discuss clean tech and energy as it relates to our state's economy. The breakfast will be held from 8-9:30 am, at The Grappone Center in Concord. Tickets are free, but registration is required at nhenergyfuture.org.
The full NH Energy Week schedule is as follows:
NH Energy Roundtable – Monday, March 12, 4:30-6:30 p.m. – Keene- Register here
Legislative Lunch – Wednesday, March 14 – Concord
NH Energy Roundtable – Wednesday, March 14, 4:30-6 p.m. – Dover – Register here
Energy Week Breakfast featuring NH Governor Chris Sununu – Thursday, March 15, 8 a.m. – Grappone Conference Center – Concord – Register here
Energy Week Awards Ceremony & Reception featuring former US Senator Kelly Ayotte – Thursday, March 15, 5 p.m. – Concord – Register here