Tech Tidbits From Across New Hampshire
UNH endorses Data Integrity Gateway to manage student information, Unified Office releases platform to control IoT devices ... and more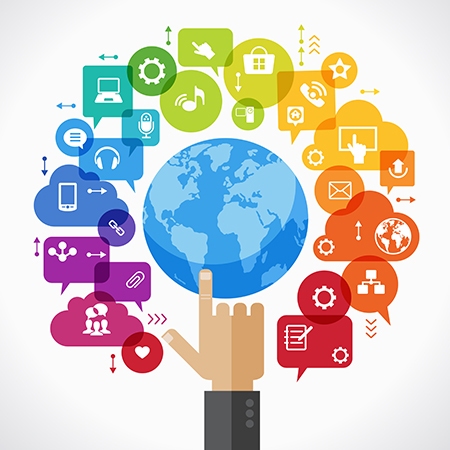 Congresswomen Carol Shea-Porter and Annie Kuster have announced their support for a Congressional Review Act resolution sponsored by Congressman Mike Doyle (PA-14) to reverse the FCC's repeal of net neutrality protections. The resolution has the support of 50 Senators (including Senators Jeanne Shaheen and Maggie Hassan), but is just one vote shy of what would be needed to reverse the FCC's decision usingCongressional Review Act procedures. Last month, Shea-Porter sent a letter with the New Hampshire congressional delegation to New Hampshire Attorney General Gordon MacDonald and Governor Chris Sununu, urging them to take action to protect Granite State consumers and small businesses from the negative impacts of the FCC's repeal of net neutrality protections.
Biotage AB — a Sweden-based worldwide supplier of instruments and consumables for analytical, organic and peptide chemistry — announced the closing of the acquisition of all outstanding shares in the privately held Salem, NH-based company Horizon Technology, Inc., in accordance with contract and public announcement of December 6th, 2017. Biotage purchased the enterprise for approximately $17.9 million.
UNH Cooperative Extension, in partnership with the Joan and James Leitzel Center and the UNH Education Department, has received a National Science Foundation Discovery Research PreK-12 (NSF DRK-12) grant to improve science education in New Hampshire's schools by bringing together elementary school teachers and Cooperative Extension science volunteers for a community-based professional development partnership. Known as Schoolyard Science Investigations by Teachers, Extension Volunteers and Students, the project connects elementary school teachers with Extension science volunteers in a partnership that improves educators' confidence, science content knowledge and instructional practice.The Rochester School District is the first district to partner with the Schoolyard SITES team.
The University of New Hampshire has endorsed Data Integrity Gateway, developed by Montreal-based learning experience management solutions provider, eXplorance. UNH adopted the product after facing data integrity issues, including missing information, in its student information system. Data Integrity Gateway successfully integrates in real time with most student information systems, automating processes and respecting prerequisites and deadlines.
Unified Office, a managed services provider based in Nashua, recently released its Total Connect Nowsm Operations Performance SuiteTM2.0. In addition to monitoring and analyzing Internet of Things data, TCNOPSTM 2.0 adds the ability to automatically or dynamically control thermostats and other components such as air conditioners, refrigeration equipment, make tables, stove exhaust vents, heaters, security and video systems, safe doors and other devices. TCNOPSTM is also predictive in nature and can proactively spot underlying subtle changes in the devices being managed and report on them before they suffer a potential outage.
The Center for Women & Enterprise in Nashua, New Hampshire will hold a ten week business planning course at their Nashua Women's Business Center from February 8th through April 12th, that will culminate in a pitch practice with local banks and business experts. Each class will walk attendees through a single portion of their business plan, leading students to a final, complete plan at the end of the ten weeks. The class costs $450, though scholarships and payment plans are available. For more information, visit cweonline.org or contact Alexandra Bishop at 603-318-7583 or abishop@cweonline.org.
The Enterprise Center at Plymouth where we will be hosting a Business After Hours with the Central NH Chamber of Commerce on Tuesday, Jan. 23 from 4:30 p.m. – 6:30 p.m. Learn about Grafton RDC, the ECP and all its new tenants as well as all of the exciting things going on at the ECP.
Worcester Polytechnic Institute will be holding an Advanced Biomanufacturing Symposium on April 9-10. Day 1 will focus on traditional protein therapeutics and emerging technologies. Day 2 will focus on cell and tissue therapies. Click here for more details and to register.