Tech Tidbits From Across New Hampshire
Citizens Bank launches digital investment and advisory platform, Scribe Software named among top global vendors ... and more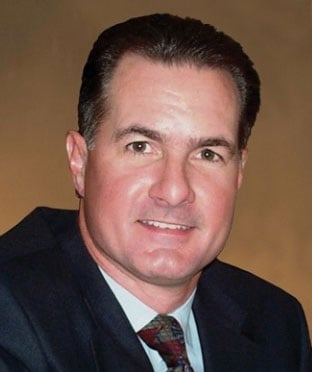 ProfitKey International, a Salem-based provider of ERP solutions and services for small and medium-size manufacturers and job shops, has appointed industry veteran, Randy Keith, as CEO and president. An accomplished leader in the software and IT services market, Keith brings more than 35 years of experience to ProfitKey. Earlier in his career, Keith served as president of Navision Software U.S. (now part of Microsoft), where he presided over its impressive expansion in the ERP North American mid-market. Most recently, he served as president and COO of Data Centric, an IT services company.
Senator Jeanne Shaheen (D-NH) and Rep. Nydia M. Velázquez (NY-07), top Democrats on the Senate and House Small Business Committees, wrote a letter to Mark Feidler and Paulino do Rego Barros Jr., Equifax's non-executive chairman and interim CEO, seeking answers to how the company will contain the damage of its cybersecurity breach on the country's 29 million small business owners and how it will help small business victims. The full text of the letter is available here.
ProPhotonix Limited, a Salem-based high technology designer and manufacturer of LED illumination systems and laser diode modules, with operations in Ireland and the United Kingdom, has announced the addition of new optical options to its COBRA Cure FX™ Series of UV LED curing systems providing higher intensity and dose. The configurable UV LED curing series offers end users the flexibility to optimize their chosen product for their specific application requirements.
Samantha Maltais, principal strategist and marketing manager at SilverTech, will be the featured speaker at the New Hampshire High Tech Council's TechWomen Power Breakfast on Wednesday, Oct. 11 from 7:30 to 9 a.m. at the Manchster Country Club in Bedford. The breakfast will focus will be on digital trends, emerging technologies and how technology professionals can take cues from the music industry to learn about the future of digital marketing. Register at nhhtc.org.
Business-Management-Degree.net has listed Southern New Hampshire University among its list of the Best Online Schools for Bachelors of Human Resources.
MarketsandMarkets' new Hybrid Integration Platform Market report highlights Manchester-based Scribe Software as among the world's major vendors. According to the report, the hybrid integration platform market size is expected to grow from $17.14 billion in 2017 to $33.6 billion by 2022, at a compound annual growth rate of 14.4 percent during the forecast period.
The New Hampshire High Tech Council has extended the application deadline for its TechOut competition to Wednesday, Oct. 4. The startup competition aims to enhance the New Hampshire tech ecosystem by awarding investment capital to young startups. Now in its sixth year, the 2017 TechOut event has been revamped with a tripling of the investment award funding from the Millworks II Fund, a partnership among NH investors and the New Hampshire Business Finance Authority. Click here to learn more.
Citizens Bank has announced the launch of its digital investment and advisory platform, SpeciFi from Citizens Investment Services, providing customers a unified view of their banking and investment accounts from their online banking homepage.The fully digital investment advisor service, offered by Citizens Investment Services and its sub-advisor, SigFig Wealth Management, LLC, provides customized investment guidance and portfolio management.
To celebrate Manufacturing Week, Nashua Community College will host a Manufacturing Open House and Job Fair on Thursday, Oct. 5 from 4 – 6 p.m. in the College Atrium. Attendees will have the opportunity to tour the NCC manufacturing lab, speak with faculty and staff, and meet a number of area manufacturers and vendors. Now in its fifth year, Manufacturing Week highlights opportunities in the industry, and its growing need for skilled employees. To satisfy that need, Nashua Community College has certificate programs for CNC Operator and Metrology Quality Control for Precision Manufacturing, as well as a 10-week Microelectronics Boot Camp, and associate degree programs in Precision Manufacturing and Mechanical Design Technology.
The fourth Women in Technology event will be held on Wednesday, Oct. 4 from 5 to 7 p.m. at 3S Artspace in Portsmouth. The event is sponsored by Market Street Talent, BDS Insight and Diveristy Workforce Coalition. RSVP here.
Hampton-based analyst Technology Business Research will be holding a series of technology-related webinars throughout the rest of the year. TBR webinars are typically held on Wednesdays at 1 p.m. and include a 15-minute Q&A session following the main presentation.
Oct. 11 Exploring the mind of the developer
Oct. 18 M&A in the telecom operator space: Drivers, trends and implications
Oct. 25 Surfing the second wave of digital CX transformation
Nov. 1 The slow strengthening of cloud business models
Nov. 15 From outsourcing to robosourcing: Service delivery model evolution in the era of AI
Nov. 29 Perception says enterprises are shifting to cloud; reality says otherwise
Dec. 6 IoT will drive companies to organize for innovation
Dec. 13 Digital transformation: A process-led view of disruptive technology adoption