Tech Tidbits From Across New Hampshire
BioTech/MedTech event takes place at SEE Science Center tonight, NH High Tech Council extends TechOut deadline ... and more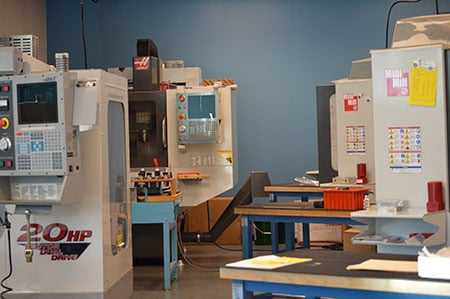 The BioTech/MedTech cluster of the NH High Tech Council is hosting an event at the SEE Science Center on tonight that will feature speakers including Commissioner of the Department of Business and Economic Affairs Taylor Caswell, State Rep. Terry Wolf and Director of STEM Education David Benedetto. The event is focused on building a bridge between the tech sector, education and government. For more information or to register, click here.
The New Hampshire High Tech Council has extended the application deadline for its TechOut competition to Wednesday, Oct. 4. The startup competition aims to enhance the New Hampshire tech ecosystem by awarding investment capital to young startups. Now in its sixth year, the 2017 TechOut event has been revamped with a tripling of the investment award funding from the Millworks II Fund, a partnership among NH investors and the New Hampshire Business Finance Authority. Click here to learn more.
To celebrate Manufacturing Week, Nashua Community College will host a Manufacturing Open House and Job Fair on Thursday, Oct. 5 from 4 – 6 p.m. in the College Atrium. Attendees will have the opportunity to tour the NCC manufacturing lab, speak with faculty and staff, and meet a number of area manufacturers and vendors. Now in its fifth year, Manufacturing Week highlights opportunities in the industry, and its growing need for skilled employees. To satisfy that need, Nashua Community College has certificate programs for CNC Operator and Metrology Quality Control for Precision Manufacturing, as well as a 10-week Microelectronics Boot Camp, and associate degree programs in Precision Manufacturing and Mechanical Design Technology.
The fourth Women in Technology event will be held on Wednesday, Oct. 4 from 5 to 7 p.m. at 3S Artspace in Portsmouth. The event is sponsored by Market Street Talent, BDS Insight and Diveristy Workforce Coalition. RSVP here.
Hampton-based analyst Technology Business Research will be holding a series of technology-related webinars throughout the rest of the year. TBR webinars are typically held on Wednesdays at 1 p.m. and include a 15-minute Q&A session following the main presentation.
Oct. 11 Exploring the mind of the developer
Oct. 18 M&A in the telecom operator space: Drivers, trends and implications
Oct. 25 Surfing the second wave of digital CX transformation
Nov. 1 The slow strengthening of cloud business models
Nov. 15 From outsourcing to robosourcing: Service delivery model evolution in the era of AI
Nov. 29 Perception says enterprises are shifting to cloud; reality says otherwise
Dec. 6 IoT will drive companies to organize for innovation
Dec. 13 Digital transformation: A process-led view of disruptive technology adoption