Tech Tidbits From Across New Hampshire
High Tech Council seeks applications for TechOut competition, Walmart rolls out Express Money Services via its mobile app... and more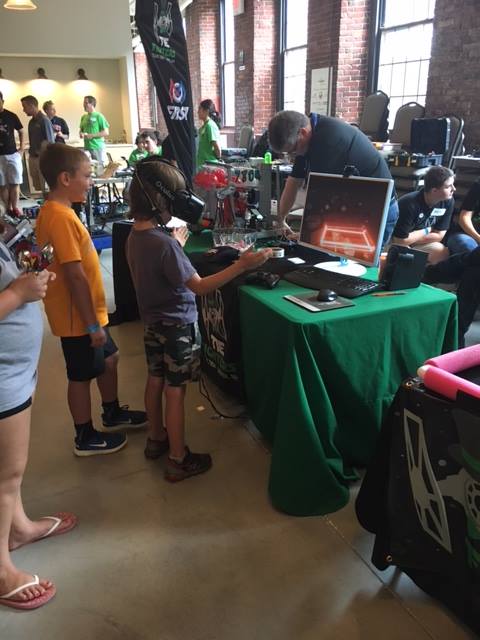 The New Hampshire High Tech Council has opened the application period for its annual TechOut event, a startup competition aimed at enhancing the New Hampshire tech ecosystem by awarding investment capital to young startups. Now in its sixth year, the 2017 TechOut event has been revamped with a tripling of the investment award funding from the Millworks II Fund, a partnership among NH investors and the New Hampshire Business Finance Authority. Click here to learn more. The application deadline is Friday, Sept. 22.
Pittsfield-based Globe Manufacturing, DuPont Protection Solutions and the National Volunteer Fire Council have donated eight sets of state-of-the-art turnout gear to the Louise Fire Department in Manitoba, Canada and Graniteville Volunteer Fire/Rescue in Nevada City, Calif. Globe, DuPont and the National Volunteer Fire Council have been working together since 2012 to provide turnout gear to volunteer fire departments in need.
Walmart has released a new feature in the Walmart app that, combined with in-store express lanes, helps New Hampshire customers expedite Money Services transations. Previously, customers needed to fill out lengthy money transfer paperwork in stores. Now, the work can be done while at home or on-the-go using the Walmart App and customers can use their smartphone to scan a QR code at the debit reader to pay the cashier. Express Money Services is initially available for domestic and international money transfers and will expand to include bill payments and check cashing. A similar express experience for Pharmacy customers is expected to launch later this year.
Beginning this September, Great Bay Community College will host a monthly Customer Relationship Management user group to help business people in the Seacoast use their CRM software with greater efficiency. CRM refers to the practices, strategies and technologies that companies and other organizations use to analyze and manage customer interactions, to improve customer retention and drive sales growth. The first meeting will take place Tuesday, Sept. 12 in the Student Success Center at Great Bay's Portsmouth campus. Each meeting will last about two hours, and will include a 30-minute presentation about a specific subject. Great Bay is developing the program with input from local businesses and industry that are part of the college's business department advisory groups. For information, contact Monique Jordan at mljordan@ccsnh.edu.
The New Hampshire High Tech Council will host its next TechWomen Power Breakfast on Wednesday, Sept.13 from 7:30 to 9 a.m. at the Manchester Country Club in Bedford. The event will feature Heather Iworsky, branch manager at ReVision Energy. Iworsky will focus on what it means to be a Certified B Corporation, and how ReVision Energy has been able to maintain this certification while growing its business. Click here to learn more.
The 2017 Gateway Hills Summer Concert Series — a free series of summer concerts at the Outdoor Ampitheater at 100 Innovative Way in Nashua — will feature country artist Tom Dixon from 5:30 to 7:30 p.m on Thursday, Sept. 7. More information can be found here.