Tech Tidbits From Across New Hampshire
FirstLight to provide service for Granite State Convenient MD locations, UK company works with UNH-IOL ... and more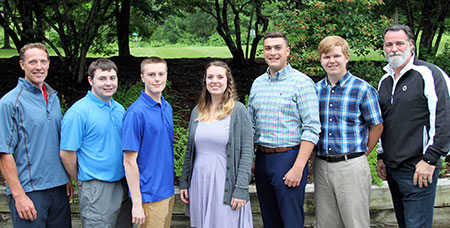 Fiber-optic bandwidth infrastructure services provider FirstLight will provide data, cloud and voice services to enhance connectivity and improve data security for ConvenientMD, an urgent care walk-in group with locations in New Hampshire.
UNH's Peter T. Paul College of Business and Economics is seeking employers who could benefit from an intern, as part of its Economics and Entrepreneurship Internship course. Students are looking to gain experience in a variety of areas, including marketing, sales, real estate, finance, accounting, management, information systems, business analytics and new product development. Companies interested in participating in the 2017 Internship Program, should contact Laura Hill, Educational Program Coordinator, at 603-862-3341 or laura.hill@unh.edu for more details. Intern request forms are due August 11th.
The New Hampshire High Tech Council is seeking New Hampshire-based organizations interested in applying for the prestigious 2017 Product of the Year award. The Product of the Year award recognizes New Hampshire's most innovative products developed in the past year. Applications are due September 1st. Click here for more information and to apply. There will be a $50 discount on the application fee if received by Tuesday, Aug. 1
Mercury Systems, Inc., an Andover, Mass.-based commercial provider of secure and safety-critical processing subsystems for defense applications with a location in Hudson, NH, announced it received a $5.5M follow-on order from a leading defense prime contractor for compact, highly ruggedized, system-in-package devices for an airborne weapons application.
Las Vegas-based Scientific Games Corporation announced it has won a four-year contract, with the option of a two-year extension to provide the New Hampshire Lottery with instant games and services.
UK-based Spirent Communications is working with test labs including the New Hampshire InterOperability Laboratory to define a new open standard for testing enterprise network security performance: NetSecOPEN.
Hyndsight Vision Systems, a fast-growing vision technology company located in Peterborough, has recently named Josh Verrill to the company's Board of Directors. Verrill brings twelve years of experience in corporate marketing and new product development. Currently he is senior director of acquisition marketing at Oracle in Manchester. Previously, he was vice president of marketing at Dyn, which was recently acquired by Oracle.
A rain date has been schedule for Thursday, Sept. 9 for country star Tom Dixon's performance at the 2017 Gateway Hills Summer Concert Series — a free series of summer concerts at the Outdoor Ampitheater at 100 Innovative Way in Nashua. More information can be found here.