Tech Tidbits From Across New Hampshire
BEI Networks debuts Wi-Fi and analytics platform, Southern New Hampshire Medical Center named a "Most Wired" hospital ... and more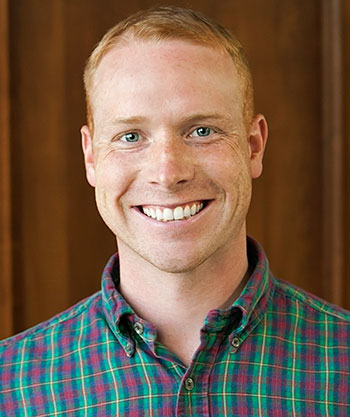 Manchester-based BEI Networks announced yesterday the release of its dedicated Wi-Fi and analytics platform and service for large, fan-based venues. The platform made its official debut at the 2017 Eastern League All-Star Classic Game on Wednesday, July 12 at the Northeast Delta Dental Stadium in Manchester, NH.
Quincy, Mass.-based Atlantic Broadband, a subsidiary of Quebec-based Cogeco Communications Inc., will purchase all of the cable systems operating under the MetroCast brand name from Malvern, Penn.-based Harron Communications, L.P. MetroCast serves approximately 236,000 homes and businesses in New Hampshire, Maine, Pennsylvania, Maryland and Virginia.
Salem-based ProPhotonix Limited, a high technology designer and manufacturer of LED illumination systems and laser diode modules, with operations in Ireland and the United Kingdom, announced it has now been working with leading automatic number plate recognition systems suppliers for 15 years. ANPR systems combine lighting, cameras and software to capture the number/ license plate details on vehicles through optical character recognition. The license plate details can then be compared to a database, used in a wide array of law enforcement applications as well as parking, road tolling and journey time measurement applications.
Portland, Maine-based Systems Engineering, an IT strategy integrator and managed IT services provider with an office in Manchester, announced today that Shane Cochran has joined its New Hampshire team. As a business developer, Cochran will be responsible for advancing relationships with businesses throughout the state. Prior to joining Systems Engineering, Cochran served in account management roles for various New England information technology companies.
Southern New Hampshire Medical Center has been named among a list of the Most Wired hospitals based on a survey conducted by the American Hospital Association's health forum. Most Wired hospitals use smartphones, telehealth and remote monitoring to create more ways for patients to access health care services and capture health information. HealthCare's Most Wired survey is published annually by Health & Hospitals Network.
The 2017 Gateway Hills Summer Concert Series — a free series of summer concerts at the Outdoor Ampitheater at 100 Innovative Way in Nashua — will feature Tom Dixon on Thursday, July 27 from 5:30 to 7:30 p.m. More information can be found here.
Michael Jones, the president of The Maritime Alliance and The Maritime Alliance Foundation, will speak at UNH Marine Innovation Day on Thursday, July 27 at the Victory Club at Wildcat Stadium in Durham. The all-day event will focus on "the blue economy, innovation, bluetech and clusters". The event will feature information about the UNH School of Marine Science and Ocean Engineering, UNH Center for Coastal and Ocean Mapping/Joint Hydrographic Center, UNH University Instrumentation Center, research vessels and more. Participants are encouraged to register here.
The fifth annual Dover Mini Maker Faire, a one-day festival hosted by the Children's Museum of New Hampshire, will take place on Aug. 26. The festival invites inventors, entrepreneurs, tech-enthusiasts, artisans and more to share their innovations with the public. The faire takes place inside the Children's Museum, throughout upper and lower Henry Law Park and across the Cocheco river at One Washington Mill. For more information or to purchase tickets call 603-742-2002 or visit dover.makerfaire.com.
Auburn-based product development firm Sunrise Labs will host its 3rd annual charity golftournament to benefit the David Ortiz Children's Fund. The event will take place on Monday, Oct. 16 with a 10 a.m. shotgun start at Portsmouth Country Club in Greenland. More information can be found here.