Tech Tidbits From Across New Hampshire
Lockheed Martin highlights Scotia Technology as among top 2 percent of suppliers, women in manufacturing gather in Massachusetts ... and more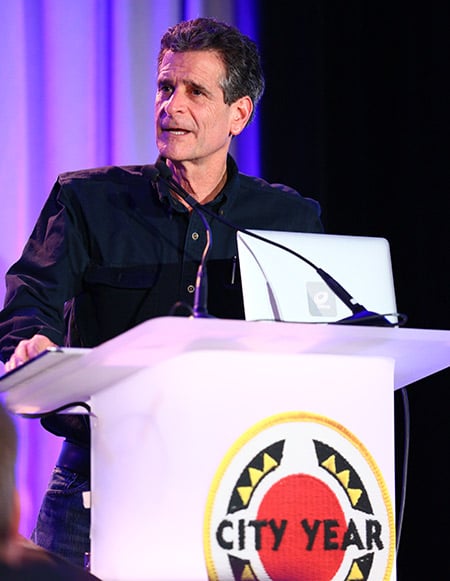 Lockheed Martin's Aeronautics business recently designated Scotia Technology, a division of Lakes Region Tubular Products, Inc., in Laconia, as one of 27 small and large businesses that were top-performing suppliers in 2016 — representing the top 2 percent of a supply base of 1,400 supplies. Scotia Technology provides tube assemblies in support of the F-35.
In collaboration with global health care and diagnostics company Hologic, Farm — a product development firm based in Hollis — is a finalist in the 2017 Medical Design Excellence Awards for the Affirm Prone Biopsy Table. The category is radiological, imaging and electromechanical devices. The winners will be announced on June 13 in a special ceremony at MD&M East in NYC.
The Board of Directors of Hitchiner Manufacturing Co., Inc. has appointed Mark Damien to be its president and chief operating officer. Damien's responsibilities will include oversight of the company's recently launched lean initiative and the corporate controller, accounting staffs and systems for both U.S. and Mexico operations, and continuing to play an active role in setting direction for technology development and implementation and in the creation of strategies to better position the company.
HALO Maritime Defense Systems, provider of advanced engineered solutions for the security needs of strategic maritime assets, has promoted Eric Johnson to chief executive officer and hired David Tolly as chief financial officer. Formerly chief operating officer at HALO, Johnson is an experienced executive with an extensive background in manufacturing, tooling and production. Tolly is coming to HALO from Corporate Solutions Group, Inc., where, as CEO, he held leadership roles including CFO, interim CFO, and interim CEO for numerous private equity portfolio companies, as well as provided a wide range of financial advisory and transaction services.
Terracon — an employee-owned engineering consulting firm based in Philadelphia — has named Vikram (Vik) Patel, P.G., as manager for its North East Division, which includes locations in Connecticut,New Hampshire, New Jersey, Maine, Massachusetts, New York, and Pennsylvania. Terracon provides environmental, facilities, geotechnical and materials services from more than 140 offices with services available in all 50 states.
Plaistow-based RMON Networks has hired Danny Stamp as the company's chief technology officer. Stamp will be responsible for overseeing all technical aspects of RMON Networks' technology, and perform virtual CTO functions for clients.
VFO, a St. Peterburg, Fl.-based assistive technology provider for the visually impaired and home of the Freedom Scientific, Optelec and Ai Squared brands, recently acquired The Paciello Group, a marquee software accessibility firm based in Nashua that provides website and application compliance solutions to enterprises throughout the world. This acquisition advances both companies' strategy to offer the most innovative end-to-end enterprise compliance and employee accommodation solutions for people with disabilities, including the visually impaired.
City Year New Hampshire, an education organization that unites young adults for a year of service in high-need public schools, hosted its annual Starry Starry Night Gala on April 15, 2017. Dean Kamen, inventor, entrepreneur and a tireless advocate for science and technology, was honored at the Wentworth by the Sea with the Lifetime of Service Award for his significant and long-lasting contributions to New Hampshire and the nation.
Women in Manufacturing, a 600-member national association, will hold a meeting on Tuesday, May 9 from 5:30 – 8 p.m. at the Charles River Museum of Industry and Innovation in Waltham, Mass. The group encourages the engagement of women who want to share perspectives, gain cuttingedge manufacturing information, improve leadership and communication skills, and participate in sponsoring programs and network with industry peers. More information can be found here.
The NH High Tech Council will kick-off the re-launch of the BioTech/MedTech Cluster on Thursday, May 18. The BT/MT Cluster is engaging with stakeholders to create an industry-led initiative that highlights and focuses on BioTech/MedTech specific concerns and opportunities, including bringing resources to the forefront, focusing on filling the workforce pipeline, and showing the dynamic BioTech/MedTech industry in New Hampshire. More information can be found here.
On Tuesday, May 23, Alpha Loft will hold its Startup Shindig, highlighting the eight startup companies participating in its Accelerate NH program. The event, which takes place at Dyn's office at 150 Dow Street in Manchester, will include networking, eight startup demos and a great keynote from John Considine, general manager of Cloud Infrastructure Services at IBM. Click here for more information and to get your ticket.
Earlier on Tuesday, May 23, XPX New England — a multi-disciplinary community of professional advisors and business owners —will hold From Dorm Room Start-up to International Tech Company, featuring Dyn's co-founder Tom Daly, chief strategy officer/general manager Kyle York and general counsel Dave Allen. The event will take place from 7:30 – 9:30 a.m. at Southern New Hampshire University's Walker Auditorium. For more information click here.