Tech Tidbits From Across New Hampshire
Alpha Loft prepares for next week's Hoopla, Melissa Thompson to present Hyndsight Vision Systems at Hannah Grimes' Pitchfork ... and more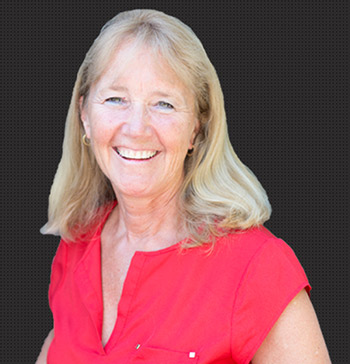 Alpha Loft's monthly Hoopla, a gathering of entrepreneurs, creatives and technical masterminds, will meet on Tuesday, April 18 at Alpha Loft's Manchester office. Those interested can register here.
The Enterprise Center at Plymouth will hold a seminar called "Intro to Cybersecurity: Safeguarding Your Small Business" on Monday, April 17 from 9:30 to 11:30 a.m. at the Lakes Region Chamber of Commerce. Whether you use eBay to sell merchandise, your own website, or simply use online banking for your business, it is critical that you understand the basic safeguards to ensure your business is protected. Click here to learn more.
Melissa Thompson, CEO of Peterborough-based Hyndsight Vision Systems, has been invited to present the company's versatile new portable rear view, wire-free vision system at Hannah Grimes' PitchFork on Thursday, April 20th from 5:30 to 7 p.m. at the Hannah Grimes Center for Entrepreneurship in Keene. PitchFork offers a unique local solution to the challenge of small business growth strategy by providing a fun, low-key networking and business pitch event for local investors to learn more about promising local business ventures. PitchFork will feature 10-minute business pitches from Hyndsight Vision Systems and two other local companies.​
The NH High Tech Council will kick-off the re-launch of the BioTech/MedTech Cluster on Thursday, May 18. The BT/MT Cluster is engaging with stakeholders to create an industry-led initiative that highlights and focuses on BioTech/MedTech specific concerns and opportunities, including bringing resources to the forefront, focusing on filling the workforce pipeline, and showing the dynamic BioTech/MedTech industry in New Hampshire. More information can be found here.
Auburn-based product development firm Sunrise Labs will have a booth at BIOMEDevice 2017, an event being held in Boston from May 304. Visit Booth #755 to learn more about the challenges of connected device development and accelerating time to market.
To celebrate its new location in West Lebanon, SymQuest will be giving away five $1,000 grants to local nonprofits. Interested nonprofits should click here to apply. The grants will be awarded during the ribbon cutting ceremony on May 5.