Tech Tidbits From Across New Hampshire
Uber expands to the Upper Valley, XCube Research and Development appoints new CEO ... and more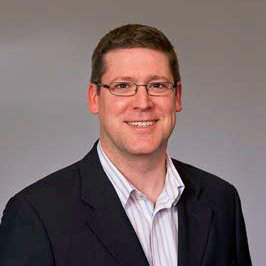 On Monday, Uber announced its official expansion into the Upper Valley. Uber currently operates in Manchester, Nashua, Portsmouth and Concord, but will now also operate in Lebanon and Hanover. According to a press release, the minimum fare for uberX in New Hampshire is $5.75, though the app will conduct a fare estimate for consumers before requesting a ride. Drivers are licensed to cross the border into Vermont.
Appcast, a Lebanon-based developer of programmatic job advertising technology, has hired Chris Cummins, a sales and business development executive with extensive HR industry experience, as chief revenue officer. Cummins will be responsible for sales, marketing and account management, driving Appcast's continued growth and overseeing the company's robust client portfolio and work with resellers, alliances and partnerships. Cummins previously served as vice president – Inside Sales for technology-enabled learning company Skillsoft where he contributed to the development and management of a high performing sales team.
Nashua-based XCube Research and Development, a software provider for automotive manufacturers and Automotive Advanced Driver Assistance Systems (ADAS), has named Satish Jha as the chairman of the board and CEO. With extensive executive experience and having mentored over 35 startups, Jha will help XCube manage its growth and expansion into the autonomous vehicle market space. Also joining XCube is VP and Chief Product Officer Shantanu Jha, who will be overseeing product implementation, as well as serving as the key contact for investor relations. Headquartered in Nashua, NH, XCube has field offices in Japan, China and Korea.
Position Imaging, a logistics tracking technology company based in Portsmouth, has announced shipping industry leader Ivan Hofmann will join the company's board of directors. Ivan Hofmann originally joined the company as an advisor to help show the team how these new tracking technologies could best be utilized and optimized throughout the various shipping processes. With Ivan's guidance and insight, Position Imaging's Amoeba technologies were advanced to best integrate seamlessly with existing processes; saving time and cost, all without the use of RFIDs or radio tags placed on packages.
The New Hampshire High Tech Council has opened the application process for its 2017 Entrepreneur of the Year Award. Any founder or senior level manager of a New Hampshire business who has successfully organized, developed, or managed a technology concept into a commercial product or service is encouraged to apply for the prestigious award that will be presented in early June. The deadline for applications is Friday, April 28.
SCORE is offering a workshop on "Digital Marketing Tools for Marketing Success" on Thursday April 13, 2017 from 9 a.m. to noon at the SCORE Office, 20 West Park Street Suite 316 in the Citizens Bank Building in Lebanon. More information can be found here.
Portsmouth-based Unified Office, Inc., a provider of hybrid cloud-based virtual communications and IoT services along with advanced business analytics, recently announced three more top tier Domino's Pizza Inc. franchise groups — MAR Pizza of Los Angeles, Domino's Team St. Pete and Domino's Team New Bedford — have added Unified Office's IoT Operations Performance Suite, TCNOPSTM to their Unified Office Total Connect NowSM enhanced high availability communications service platform. TCNOPSTM is an Internet of Things-based operational performance suite that enables quick serve restaurants and other small businesses to improve their operational performance and effectiveness.
Systems Engineering has been named to The Channel Company's CRN® 2017 Tech Elite 250. This annual list honors an exclusive group of North American IT solution providers that have earned the highest number of advanced technical certifications from leading technology vendors, scaled to their company size. Systems Engineering has been named to this list since 2014. The Tech Elite 250 will be featured in the April issue of CRN, and online at www.crn.com/techelite250. Systems Engineering is based in Portland, Maine with operations also in New Hampshire.
RMON Networks, a Plaistow-based managed IT services provider has been awarded the 2017 Pillar Award in the small business category by the Greater Salem Chamber of Commerce. Each year the award is given out to recognize and honor businesses for their outstanding achievements in their industry, and significant contributions to the community at large. The honor coincides with RMON Networks 15 Year Business Anniversary.