Tech Tidbits From Across New Hampshire
Turbocam, GE Aviation named to top aerospace vendors list … and more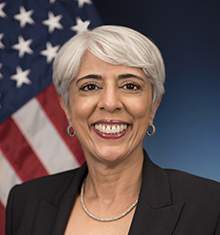 Two companies with large presences in New Hampshire have been named among the top five vendors in a Technavio survey of the global commercial aircraft turbine blades and vanes market.
Named to the list were Turbocam, which is based in Barrington, and GE Aviation, which is based in Cincinnati but has a major facility in Hooksett.
Turbocam, founded in 1985, designs and manufactures turbomachinery components for a wide array of industrial, aerospace, marine, automotive, and propulsion applications. It supplies aerospace engine components to customers across the globe and operates engine components manufacturing facilities in the U.S., India and the UK.
GE Aviation designs, manufactures and markets commercial and military aircraft engines, electric power and mechanical aircraft systems, and integrated digital components.
Kristin Mendoza, principal of Millyard Tech Law, a boutique law firm in Nashua, has been elected to serve a two-year term on United Way of Greater Nashua's board of directors.
The NH High Tech Council will be holding its annual NH Fisher Cats Night on Wednesday. June 29. The game, against the Hartford Yard Boats, a Colorado Rockies-affiliated team, begins at 7:05 p.m. at Northeast Delta Dental Stadium in Manchester. A full buffet begins at 6:30 p.m., and participants. Tickets are $10 for members and $15 for non-members. For more information, click here.
Plexxi, a Nashua-based developer of application-defined data center infrastructure, and Perseus, a New York—based provider of managed services for high-precision, high-speed connectivity, have received the Global Telecoms Business Innovation Award for the World's Largest Software Defined Network.
The awards, which recognize collaboration between operators and vendors, was presented to the Plexxi-Perseus partnership in recognition of their building the world's largest SDN across six continents in a period of months, leveraging the Perseus global network and Plexxi's networking and software toolsets.
Hyndsight Vision Systems of Peterborough, which recently released a new rear-view camera and monitor system designed for the boating industry, has become a Bronze Level sponsor of USA Water Ski, the national governing body of water skiing in the United States, and an official sponsor of the 2016 GOODE Water Ski National Championships and 2016 Division 1 Show Ski National Championships.