Tech Tidbits From Across New Hampshire
Emerson Ecologics' director of innovation to speak at TechWomen|TechGirls, Akumina partners with Avanade on digital workplace solutions ... and more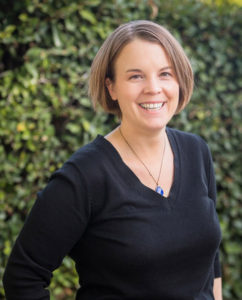 The New Hampshire High Tech Council will host its next TechWomen|TechGirls Power Breakfast on Wednesday, March 8, from 7:30 to 9 a.m. at the Manchester Country Club, 180 South River Road in Bedford. Tracy Eames, the director of innovation at Emerson Ecologics, which provides professional-grade nutritional supplements to the integrative healthcare community, offering thousands of products from more than 275 of the world's top brands, will headline the event. Eames' theme, "building an innovation centric organization," will focus on how innovation shapes new customer products and challenges organizations to grapple with expanded markets, new competitors, and transitioning to an agile and adaptable culture. Tickets for the Power Breakfast are $10 for members of the Council and $20 for not-yet-members, and includes breakfast. Register here or call 603-935-8951.
TechWomen|TechGirls, a program of the New Hampshire High Tech Council, is currently seeking nominations for its second annual awards luncheon that will honor the TechStudent, TechEducator and TechWoman of the Year. The event recognizes women who work in Science, Technology, Engineering or Math (STEM) who have advanced the role of women and girls in New Hampshire's technology sector. The luncheon will take place at the Bedford Village Inn on Wednesday, April 5 at 11:30 a.m. Click here to learn more.
Ohio-based Nordson Corporation announced this week that it has entered into a definitive agreement to acquire Vention Medical's Advanced Technologies business. Headquartered in Salem, N.H., Venton Medical is a leading designer, developer and manufacturer of minimally invasive interventional delivery devices, catheters and advanced components for the global medical technology market. Nordson Corporation will purchase Vention AT for $705 million in an all cash transaction. Vention AT reported sales of $150 million and EBITDA of $48 million for the trailing twelve months ended January 31, 2017. The transaction will be financed through cash and debt.
Open access workshop MakeIt Labs is hosting the regular Launch n' Learn series, presented at no cost by the Nashua Innovation Center. MakeIt Labs is run by a community of students, hobbyists, engineers, artists and others. Topics include laser cutting training, welding, brainstorming your business idea, designing with magnets, and a CNC plasma cutting workshop, to name a few. Dates and fees can be found here.
Tri Wire Engineering Solutions, Inc., a Massachusetts-based national broadband service installation company for the telecom industry with operation centers in Manchester and Nashua, recently announced 100 percent of the company's common stock was transferred to the employees through an Employee Stock Ownership Program, making Tri Wire one of the largest broadband service companies completely owned by its employees. Tri Wire currently has over 900 employees situated across twelve states, with nearly 300 employees in New Hampshire. The company believes that employee ownership will lead to greater growth opportunities, employee retention, and better recruitment, resulting in a more rewarding work experience overall.
White Mountains Community College announced it will be adding a new associate's degree in Trades Management, beginning in the fall of 2017. The program builds upon skills learned in WMCC's welding, advanced welding and industrial maintenance certificates. Graduates have moved on to work for the Portsmouth Naval Shipyard, Westinghouse Electric and Cianbro.
Stay Work Play – a New Hampshire nonprofit that encourages more 20 and 30 "somethings" to stay in, come to, or "boomerang" back to New Hampshire – was recently awarded a $25,000 grant from the New Hampshire Charitable Foundation. Stay Work Play will use the grant to spread the word about the value of internships with the goal of doubling the number of organizations and students utilizing NHInternships.com program.
The University of New Hampshire was awarded a $200,000 grant from 100Kin10, the national network that aims to train and retain 100,000 excellent K-12 STEM teachers by 2021. The award will support an online professional development program for pre-K to third grade math teachers in New Hampshire. The three main components of the two-year project are online coursework and professional learning community participation focused on both pedagogy and content, on-site coaching, and a yearly summit that includes professional development and time for teachers across grade levels and school sites to collaborate. The project will be led by Pimentel along with Karen Graham and Sheree Sharpe in mathematics and Brandie Bolduc in education.
Avanade, a provider of innovative digital and cloud services based in Seattle, has formed a strategic partnership with Nashua-based Akumina, a provider of digital workplace software, to deliver digital workplace solutions that keep employees engaged and productive. The partnership's goal is to deliver immediate business impact and measurable ROI.
​The University of New Hampshire InterOperability Laboratory, an independent provider of broad-based testing and standards conformance services for the networking industry, announced this week the availability of 2.5GBASE-T and 5GBASE-T testing. By providing conformance testing for products — based on both the NBASE-T specification and IEEE 802.3bz 2.5GBASE-T and 5GBASE-T standard — the testing services ensure an interoperable Ethernet ecosystem that enables up to five times the speed with no changes in cabling infrastructure required. To learn more, those interested should visit the 2.5G, 5G, 10G Ethernet testing page. To join the 10 Gigabit Ethernet Testing Services to access Ethernet testing services, click here.