Tech Tidbits From Across New Hampshire
Bedford-based financial markets software provider hires former SunGard exec, LilyWorks releases software to efficiently manage manufacturing production ... and more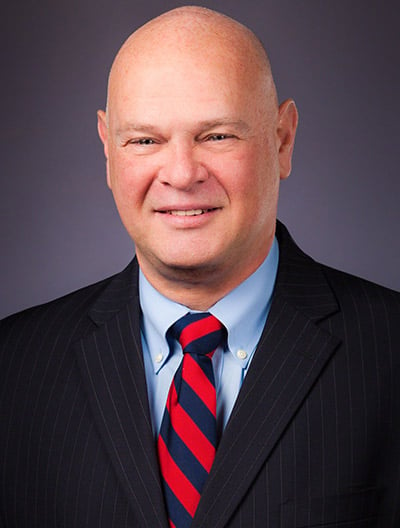 Lebanon-based Appcast, a pay-per-applicant job advertising exchange that distributes job openings over several employment websites, is the winner in the 2016-2017 Cloud Awards Program's "Best Cloud HR, Payroll, or ERP Solution" category. In its seventh year, Appcast uses data-driven solutions to align job openings with qualified candidates resulting in better candidate matches while saving costs by not charging by number of clicks on a post. More than 300 organizations entered the Cloud Awards, with entries coming from across the globe, covering the Americas, Australia, Europe and the Middle East. The full shortlist and winners can be accessed here.
Portsmouth-based Unified Office, a managed services provider of hybrid cloud-based virtual communications services and business analytics, recently announced a its newest product, Total Connect Now Operations Performance Suite. The performance suite enables quick service restaurants and other small- to medium-sized businesses to improve their operational performance and effectiveness by integrating alerting and reporting functions for critical business information into Unified Office's Visual Performance Suite advanced analytics platform. Total Connect Now Operations Performance Suite extends beyond real-time basic monitoring to proactive and predictive analysis, which can eliminate component failure before it becomes a problem.
LilyWorks in Hampton has recently released Protected Flow Manufacturing, a supplemental software that simplifies shop floor execution and planning by employing an easy-to-understand method of releasing and prioritizing work in production. The planning element of Protected Flow Manufacturing simulates the effect of issues concerning resource capacity and material availability that are likely to occur in the future. It uses bill of material, production routing, available capacity and inventory data to present solutions that allow the user to prevent those issues from occurring. Together, the execution and predictive capabilities enable custom, make-to-order manufacturers to deliver to their customers when originally promised. Protected Flow Manufacturing is available for immediate add-on installation to the most popular ERP and business operations systems including Infor, Microsoft, Sage, Epicor and more.
Mobile Virtual Player, a robotic tackling dummy first developed at Dartmouth College by four engineering students, has received $50,000 from the NFL and acceptance into TMCx, the Texas Medical Center's incubator for health care and life science startups. Mobile Virtual Player placed in the top three in the "1st and Future" competition which evaluates game-changing technology products for commercial viability, innovation and how they would improve the game of football.
Dresner Advisory Services, a business intelligence firm in Nashua, recently issued its 2017 Location Intelligence Market Study, part of the Wisdom of Crowds series of research. The 4th edition Location Intelligence Market Study examines the nature of location intelligence, exploring user sentiment and perceptions, the nature of current implementations, and plans for the future. To purchase a copy of the 2017 Location Intelligence Market Study, click here.
RedBlack, a Bedford-based software company in the financial technology and trading solutions markets, has hired former SunGard executive John Grimaldi as chief operating officer. With over 34 years of experience in the financial services industry, Grimaldi will drive all aspects of operations at RedBlack, including client support, sales, product management, financial management, operating policies and procedures. RedBlack provides investment professionals with the rebalancing, order management and trading solutions required to manage complex portfolios. Grimaldi will use his operational expertise to help expand RedBlack's capabilities and broaden the technology to adjacent markets.
UNH's Manager of Social Media will host a seminar on using social media effectively on Friday, Feb. 17 at 1:30 p.m. at UNH Manchester. UNH Social Media Manager Jason Boucher will share social media strategies and some recent campaigns from the university as well as provide an overview of some of the leading social media management tools. The event is free. RSVP to dana.pierce@unh.edu
Geneia, a Harrisburg, Pa.-based analytics and technology health care firm with an office in Manchester, has named Michael Knowles as its new vice president of sales. Knowles has more than 15 years of success in healthcare sales. Most recently, he served as vice president of sales and support at Post-N-Track Corp, one of the "Cool Vendors in Healthcare Payers." He also held sales leadership roles at The Merallis Company, Novamed Corporation, and Qmed.
The NH High Tech Council has announced panelists for its Entrepreneur Forum that will be held next Wednesday, Feb. 15. Manchester-based Emerson Ecologics will share its story and challenges with a group of hand-selected experts and a live audience in hopes of gaining valuable feedback and advice. Emerson Ecologics provides professional-grade nutritional supplements to the integrative healthcare community. Advising the company are Bob Burke, principal of National Products Consulting; Jason Cartwright, CEO of Tender Corporation; and Robert Wilkins, founder of Ziftr. More information can be found here.
The Community College System of New Hampshire will hold a registered apprenticeship information session for the tech industry on Thursday, Feb. 16 from 9:30 a.m. to noon at SilverTech in Manchester. CCSNH has been awarded a $1.2 million grant from the U.S. Department of Labor Employment and Training Administration to enhance registered apprenticeship opportunities within the information technology, healthcare and advanced manufacturing sectors. More information and registration can be found here.
The NH Department of Education and Community College System of New Hampshire are searching for business professionals to mentor young women to help provide early exposure to STEM fields. Volunteers are needed for the following two dates/locations from 8am to 1:15 pm:
Tuesday, March 14, NHTI- Concord's Community College, Concord
Thursday, March 16, University of New Hampshire, Durham
For more information, please call 603-573-0166 or contact Courtney Ritchings at Courtney.Ritchings@doe.nh.gov or Jennifer Kiley at Jennifer.Kiley@doe.nh.gov.