Tech Tidbits From Across New Hampshire
Accelerate NH deadline nears, Adimab sums up 2016 … and more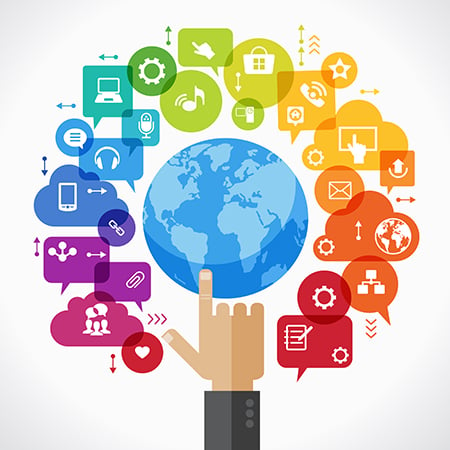 The deadline to apply to Alpha Loft's Accelerate NH startup accelerator is January 15. The free three-month program
provides participating early-stage startups with advice, assistance and connections to help them discover what works about their business and product and how to grow. To apply, visit alphaloft.org.
Adimab LLC, the Lebanon-based firm that focuses on the discovery and optimization of fully human monoclonal and bispecific antibodies, said its closed out 2016 with definitive agreements with nine new companies in 2016.
Over the past eight years, Adimab said it has entered into over 40 partnerships for the discovery of therapeutic IgGs and bispecific antibodies, generating in excess of 150 therapeutic programs using the Adimab platform. The most advanced program is currently in Phase 2 clinical trials. New alliances for 2016 include collaborations with Takeda Pharmaceuticals, Iconic Therapeutics, Tizona Therapeutics, Scholar Rock, and iTeos Therapeutics, among others. In addition, Adimab expanded its partnerships with Innovent Biosciences and Jounce Therapeutics, and several others.
Adimab also announced that it achieved over 40 technical and development milestones in 2016 with Merck, Kyowa Hakko Kirin, Kite Pharma, Surface Oncology, GSK, and several others. Adimab partners exercised a total of 13 commercial licenses in 2016, in addition to Mersana and Innovent filing INDs and Arsanis advancing its lead program into Phase 2 clinical trials.
Teams of students from The Whitefield School in Whitefield and Windham High School in Windham have been named Best in State winners in the fifth annual Verizon Innovative Learning app challenge for their respective app concepts, Community Buddy and Agent Java. The teams were chosen from a pool of contestants from across the country in the nationwide contest for students to design mobile app concepts aimed at improving and solving for societal issues in their schools and communities.
Each team will receive a $5,000 award from the Verizon Foundation for their school and tablets for each student team member.
The teams are now eligible to win one of eight Best In Nation Awards, selected by a panel of education and industry experts, and the Fan Favorite Award, determined by public voting, to earn an additional $15,000 for their school and the opportunity to work with MIT Media Lab experts to bring their app idea to life. From Jan. 16 to Feb. 14, anyone can vote to help one of the teams win the Fan Favorite award by texting the code found next to the team's entry at appchallenge.tsaweb.org to 22333. See the full list of Best in State winners eligible for the Fan Favorite award, here.
Nashua-based prototype manufacturer Rapid says it has launched a free CAD library on TraceParts. The parts catalog includes over 200 CAD files of sheet metal parts and features such as U enclosures, cutouts, embossments and punch tooling.
RAPID said it joined TraceParts' vendor library to offer engineers an alternative to creating from scratch standard sheet metal enclosures and tooled features. To use the service, engineers create an account on the TraceParts website. The customer then chooses the 3D CAD file they wish to use and then download the file. The process is frictionless.
The next NH Virtual Reality meetup will feature Steve Doroff, principal of CD Business Group, and will explore Google Daydream, Google's newest VR headset, with discussion and demonstrations of current uses and how it differs from other VR options. The workshop-style meeting will also walk through how to build Google VR applications on a Pilel phone with the most recent version of Unity and the Daydream Technical Preview. The meetup begins at 6 p.m. Tuesday, Jan. 24, at Alpha Loft, 844 Elm St., Manchester. For more information visit meetup.com.
DataGravity, the Nashua-based creator of data-aware security solutions, has unveiled DataGravity for Virtualization, a product suite that protects data in the virtualized environments of small-to-medium-sized enterprises. DataGravity said it is the first organization to offer behavior-based data protection and visibility into unstructured data across virtual environments, which allows users to combat threats in real time and redefine data security, protection and management.
"DataGravity provides a way for organizations to secure and manage data in a virtualized world," said Paula Long, CEO and co-founder of DataGravity. "Before you can effectively manage and safeguard data, you need to know what's in it – a core requirement that many of today's security solutions have missed. By aligning IT and security, we can protect data where it lives, so companies can be proactive about attacks such as ransomware and leverage the recovery tools built into virtualized environments to recover to their proper operational states."
BAE Systems Information and Electronic Integration Inc. has been awarded a $67.7 million contract modification to exercise the option on previously awarded contract for radio frequency countermeasures system design, integration and testing, the U.S. Defense Department announced. BAE will perform the work at its Nashua campus and expected to complete it by Aug. 31, 2023.
The award includes $15 million in fiscal 2017 for research, development, test and evaluation. The Air Force Life Cycle Management Center at Robins Air Force Base in Georgia is handling the contract.
Morrisonville, N.Y.-based Twinstate Technologies has named that Edward Golden as its director of information security services. He experience includes work at Northrop Grumman, the U.S. Department of Defense and the U.S. Army.
MetroCast Communications, a video, internet and phone provider with offices in Belmont and Rochester, NH, and Springvale, Maine, has introduced new, faster speeds for its residential High Speed Turbo and High Speed Ultra customers. The upgrades push the Ultra speed up to 150 megabits per second and the Turbo speed up to 50, the company said.