Tech Tidbits From Across New Hampshire
MobileBridge adds international customers … and more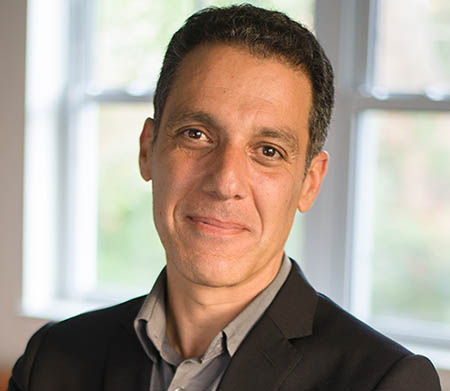 Nashua-based MobileBridge has added Burger King of Russia and Italian dairy and produce supplier Galbani to its list of customers.
"Expanding our global footprint and entering the North American market this past year has presented infinite growth opportunities for MobileBridge as an organization," said MobileBridge CEO, Eyal Oster. "We aim to expedite our growth on both sides of the Atlantic entering 2017 and the addition of established industry leaders such as Galbani and Burger King is a fantastic start."
The U.S. Small Business Administration has launched the 2017 InnovateHER: Innovating for Women Business Challenge, a nationwide business competition.
The competition officially kicks off with local competitions to be hosted by universities, accelerators, clusters, scale-up communities, SBA resource partners and other economic development organizations. Through the competition, SBA is seeking to amplify products or services that fill a need in the marketplace and have the potential for commercialization.
More information on InnovateHER can be found at challenge.gov.
Nashua Community College is partnering with Omni Components Corp. of Hudson to offer workforce training in early 2017 that will enhance Omni employees' skills that are in demand in the machining industry.
NCC will train 46 Omni employees in areas spanning from blueprint reading, Swiss-style screw machining levels 1 & 2 and coordinate measuring machining (CMM), to customer service and cost accounting. The training will take place at Omni's headquarters. Employees who successfully complete the program will receive a certificate of completion from NCC.
Robert McLaughlin, associate dean and chair of education at New England College, last month took part in U.S. Department of Education's Advancing Educational Technology in Teacher Preparation Innovation Summit. The summit, held at The White House, featured 50 educators who discussed how to help future teachers learn to use technology more effectively. McLaughlin discussed NEC's use of technology to support the learning of pre-service teachers.
Hyndsight Vision Systems, Peterborough, has named Robert Boucher as its new vice president for sales and business development and Conor Thompson as sales manager for the Northeast region. Boucher brings over 30 years of experience in business development in a wide range of industries, including home furnishings, food service, plumbing supplies and direct marketing. Thompson has been working at Hyndsight since 2012 in strategic marketing and event management.
Health analytics and technology firm Geneia, which has offices in Harrisburg, Pa., and Manchester, NH, is partnering with Rochester, N.Y.-based Excellus BlueCross BlueShield in an effort to deliver value-based analytics and insights to the health plan's 1.5 million members using the company's Theon platform.
Indiana-based Major Health Partners has purchased and installed Gamma Medica's LumaGEM Molecular Breast Imaging (MBI) system, the state's first LumaGEM and the hospital's first MBI. Salem, NH-based Gamma Medica's MBI technology will be offered as a secondary screening and diagnostic tool following mammography, particularly for women with dense breast tissue.