Tech Tidbits From Across New Hampshire
Private equity firm seeks majority stake in Optiv Security, NH High Tech Council talks 'tech scene' on WMUR ... and more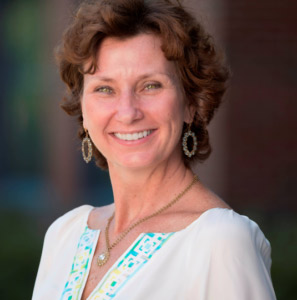 Suzanne Foster, vp and general manager of the Advanced Energy business of Medtronic — a global medical device company with an office in Portsmouth — will be the main speaker of the Jan. 11 TechWomen Power Breakfast at the Portsmouth Country Club in Greenland. Prior to joining Medtronic, Foster was the vice president of operations at Salient Surgical Technologies. She has worked as an attorney at the law firms of Holland & Knight and Wiggin & Nourie and has also served as vice president of compliance and ethics for the Elliot Health System. Foster began her career as a clinical social worker at Portsmouth Regional Hospital. Tickets can be purchased here.
Manchester-based electronics manufacturing company EPE Corporation has purchased the Nordson ASYMTEK Spectrum S-920 Automated Fluid Dispense System. The new equipment is ideal for high-volume production of advanced dispensing processes, including underfill, cavity fill, die attach and encapsulation. The equipment is another addition to EPE's capital investments made over the past year, including Mentor Graphics' Valor NPI Software, the Nordson DAGE XD7600NT Ruby FP X-Ray Inspection System and the Pillarhouse Jade MKII Selective Soldering Machine.
NH High Tech Council's executive director Matt Cookson recently discussed New Hampshire's tech scene and Dyn's acquisition on WMUR with Fred Kocher and NH Business Review's Bob Sanders. Click here for the video.
Matt Rightmire of Borealis Ventures answered questions about the types of businesses venture capital firms look for on the Live Free & Start video blog.
Private equity firm KKR & Co. plans to acquire a majority stake in Optiv Security, a Denver-based security solution provider with an office in Portsmouth. Current owner Blackstone Group will maintain a minority stake. One report put the purchase price at nearly $2 billion. The deal is expected to close in the first quarter of 2017.
Nehemiah Security, an a Virginia-based supplier of cybersecurity software and services to enterprise and government organizations, recently announced its acquisition of Manchester-based Siege Technologies, an advanced research and development company. Siege is an elite provider of offensive and defensive cyber analysis and capabilities to some of the largest, most security-sensitive organizations in the world. The addition of Siege represents the fourth cybersecurity acquisition for Nehemiah Security since 2015.
Great Bay Community College and UNH Manchester recently celebrated their ongoing commitment to transfer pathway program, which offers a direct pathway from an associate's degree to a bachelors in science in analytics. More information is available here.