Tech Tidbits From Across New Hampshire
UNH to train North Country STEM teachers, Flatley Challenge deadline nears … and more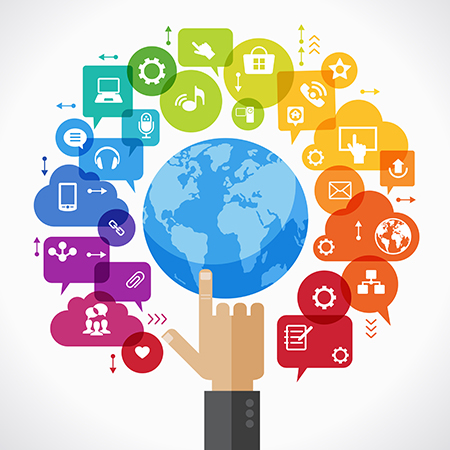 With the help of a five-year, $4.3 million grant from the U.S. Department of Education, the University of New Hampshire will prepare and support 60 highly qualified elementary and secondary math and science teachers for rural, high-need New Hampshire schools beginning next.
The UNH Teacher Residency for Rural Education is a 15-month graduate-level program designed to prepare elementary and secondary STEM teachers to teach in rural New Hampshire communities.
It will support the teachers in learning, teaching and living in rural New Hampshire communities. During their first summer, residents will take graduate coursework, observe in schools, and complete a community-based internship to learn about the resources of the communities in which they will teach. During the academic year, residents will complete a yearlong "residency" alongside an experienced master teacher in an elementary, middle, or high school classroom.
Residents will receive a living wage stipend and substantial scholarship during the program and will commit to teaching in a rural New Hampshire school for at least three years after graduation. Upon completion of the program, the graduates will continue to be supported during their first two years of teaching.
A team of two University of New Hampshire students – Sean Kramer and Zhiming Zhang – has been selected as a finalist in the Embedded Security Challenge competition. The educational, research-oriented tournament is aimed at hacking into the hardware of embedded systems.
The students, who are coached by Professor Qiayoan Yu, will present their project, "Managing Security for Embedded Processors," Nov. 10-12 at the New York University Tandon School of Engineering.
Claremont-based federal IT services provider Red River has been awarded CRN's with its 2016 Triple Crown Award. Fewer than 60 North American solution providers had the necessary revenue, growth and technical expertise to be recognized on three of CRN's pre-eminent solution provider lists, earning them the Triple Crown Award this year. This is the second consecutive year that Red River has earned CRN's Triple Crown.
Deadline is Friday, Oct. 28 for the Flatley Challenge, which gives young high-tech companies a shot at free rent for one year for up to 5,000 square feet of office space at the Nashua Technology Park or Nashua Office Park at Gateway Hills, and up to $10,000 in fit-up, connectivity and related costs.
There is no application fee and candidates can apply online at gateway-hills.com/flatley-challenge.
Position Imaging Inc., Portsmouth, will be introducing its new Smart Package Room solution Nov. 14 at the National Multifamily Housing Council OPTECH Conference and Exhibition.
Position Imaging's Smart Package Room solution enables a more hands-off approach for building staff and provides more pickup flexibility for residents.
Couriers simply scan packages and place in the room. As packages are scanned, residents get a pin letting them know their package was delivered. When residents arrive at the package room, they input their pin to get access to the secure room where a monitor and light guidance shows the exact location of their package.
New Boston-based Wapack Labs, along with Digimind, Southern NH University and the Veterans Administration Medical Center in Manchester have teamed up to turn returning veterans into qualified cyber professionals.
Wapack offers paid internships through Manchester's VAMC Occupational Therapy office for honorably discharged or medically retired returning veterans, and experiential learning internships for Southern NH University veteran students. The vets are taught to be cyber analysts through a series of increasingly more complex cyber skills reinforced through work. The entire program takes approximately a year.
Wapack said that when the veteran interns meet cyber analyst requirements, several Fortune 500 companies and government organizations have agreed to interview them for available positions.
Amazon has announced plans to hire more than 120,000 seasonal workers across its U.S. network of fulfillment centers, sortation centers and customer service sites this holiday season, including its distribution center in Nashua, NH.
The company said that last year, more than 14,000 seasonal positions were transitioned to regular, full-time roles after the holidays and the company expects to increase that number this year.