Tech Tidbits From Across New Hampshire
Hypertherm's 3D printers, RMON Networks named to Fast Growth list … and more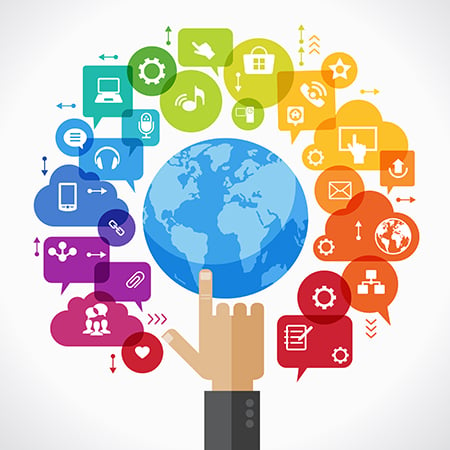 Hypertherm, the Hanover-based manufacturer of plasma, laser and waterjet cutting systems, is relying on a network of Boston-based New Valence Robotics' NVPro 3D printers to speed product design, evaluate marketing concepts, and test assembly processes, New Valence recently announced.
"We were using 3D printing on a limited basis, but our existing solution was poorly suited for a multi-user environment. It was difficult to use, time-consuming to manage and unreliable. We were seeking an alternative, and were pleased to discover NVBOTS and the company's NVPro platform," said Hypertherm's engineering manager Cliff Darrow.
To date, Hypertherm has four NVPro 3D printers in operation, with more than 100 associates using the printers to produce more than 50 parts per week, the company said.
RMON Networks of Plaistow has been named to The Channel Company's 2016 CRN Fast Growth 150 list. The list is CRN's annual ranking of North America-based technology integrators, solution providers and IT consultants with gross sales of at least $1 million that have experienced significant economic growth over the past two years.
Bottomline Technologies has chosen Families First Health & Support Center as the beneficiary of its annual Race for a Cause, a family-friendly 5K run/walk. Net proceeds will support the agency's wide variety of affordable health and family services.
The race will start at 9 a.m. on Saturday, Sept. 17, at Bottomline's headquarters at the Pease International Tradeport in Portsmouth.
For more information or to register for the race visit btrace4acause.org.
Innovators addressing the unmet need for medical devices used in pediatric rehabilitation were awarded funding and assistance through New England Pediatric Device Consortium's 2016 Target Challenge.
NEPDC, which is based in Lebanon, the Center for Translation of Rehabilitation Engineering Advances and Technology (TREAT), Pediatric Orthopaedic Society of North America (POSNA), and the Foundation for Physical Therapy awarded $150,000 in grant funding and over 400 hours of in-kind service to the commercialization of four medical devices.
Awardees receiving grants and in-kind services include:
• UNYQ Scoliosis Brace – UNYQ, San Francisco
• Lite Run Pediatric Gait Trainer – Lite Run Inc., Minneapolis
• PlayGait – University of Washington, Seattle
• Electrical Stimulation-Assisted Video Game Hand Therapy for Cerebral Palsy – Case Western Reserve University, Cleveland
The National Alliance for Public Safety GIS (NAPSG) Foundation has named Angelo Marino, GIS manager for the City of Nashua, as a winner of its 2016 Award for Excellence in Public Safety GIS.
Marino was nominated by Justin Kates, director of emergency management in Nashua, who said Marino "stepped up to the plate to lead the initiative" when the city launched its GIS program.
One of his efforts was the development of "common operating picture" that "helps all city departments increase the safety of our residents," said Marino. Since deployed, the city's common operating picture has been utilized in five presidentially declared disasters.