Tax liens 'leveling off' in Nashua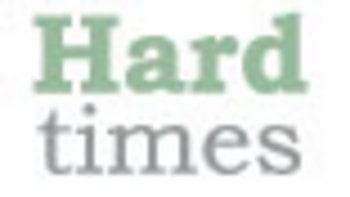 NASHUA – With the sinking economy, the amount of uncollected taxes has risen, although the city of Nashua still collects more than 98 percent of taxes owed each year.
The number of delinquent taxpayers is up by nearly 60 percent over the last five years, according to figures from the city treasurer's office.
On Thursday, the city placed 738 liens for tax year 2008, according to Dave Fredette, the city treasurer and tax collector. That was an increase of 31 properties, or 4.4 percent, from the previous year.
"That is basically a flat increase, which is good," Fredette said.
Hard Times
The 738 liens represent 2.6 percent of the city's taxable parcels, he said. The dollar value is $2,339,569 for a 98.56 collection rate versus last year's rate of 98.60 percent, Fredette said.
"This is very good given the challenges for many in our community," Fredette said. "Over the last five years, our collection rate has only deceased by 4 tenths of 1 percent. This is very manageable and positive for the city.
"It appears we have seen a leveling off of this kind of activity within Nashua."
The collection rate has remained stable over five years despite a sharp increase in the number of liens during that period.
Residential and commercial property owners behind on their taxes rose from 419 in fiscal 2003 to 707 in fiscal 2008, which ended June 30.
Tax liens for 2008 totaled $2.235 million, up from $1.063 million in 2003. During the same period, the amount of property taxes collected jumped to $160.1 million from $133.1 million.
About 65 percent of the total tax levy is resident properties, which includes single-family and mobile homes and condominiums.
The percent of taxes collected fell slightly, to 98.6 percent in 2008 from 99.2 percent in 2003.
Based on one indicator, the tax collector's office had an early sign that the five-year slump in tax collections might be ending or leveling off.
"We have sent out less letters (to delinquent taxpayers) than last year, so that's a good sign," Fredette said.
"Maybe we're at the peak of the problem."
About 150 fewer letters were sent out this year, Fredette said.
There were more tax liens in the late 1980s and early '90s, when five major New Hampshire banks collapsed, Fredette said.
Statewide, the number of tax liens seems to have risen in recent years but may be holding steady now, based on anecdotal evidence, said Cindy Torsey, the town clerk and tax collector in Franklin and president of the N.H. Tax Collectors Association.
Some tax collectors are seeing the number of tax liens drop, but that might be because more properties are in foreclosure, Torsey said.

Typically, it isn't difficult to collect taxes on foreclosed properties because the banks that assume the mortgages are usually quick to pay off tax liens, Fredette said.
What's more of a problem is when a property has no mortgage but back taxes are owed on it, he said. That tends to happen more with mobile homes, Fredette said.
"Usually, it creates more work if there's no mortgage," he said.
In Manchester, the number of tax liens is up, said Joan Porter, the city's tax collector.
"We're obviously seeing a slight increase in delinquent taxes," Porter said. "I don't think it's been too outrageous yet."
However, Manchester has witnessed "an unbelievable increase in bankruptcy filings" for business and corporate bankruptcies, Porter said.
The tax collection rate in Manchester usually is 97 percent to 98 percent, but now is hovering in the 96 percent range, she said.
Manchester is also seeing an increase in the number of residents paying at least a portion of the taxes they owe, Porter said.
"If they're chipping away at it, that's the best thing to do," she said.
Manchester is about to acquire 10 properties through tax deeds, Porter said.
"Most of the time, what we have is non-buildable lots," she said. "That's why people have walked away from most of those."
Under state law, after two years, a property for which taxes are owed can be deeded to the city, although that seldom happens, Fredette said.
The action requires a vote of the Board of Aldermen's Infrastructure Committee, Fredette said.
"If it gets to that level, there's no appeals process," he said. "We've worked with them for a long time."
LARGEST UNPAID BILLS
This is a list of the largest unpaid 2008 property tax bills in Nashua, according to city records. The amounts reflect the total bill as of March 25, including interest and fees. Some of the properties also have outstanding tax bills from prior years, but those amounts aren't reflected here.
ADDRESS: 34 Franklin St.
TAXES OWED: $63,218.
OWNER: Harper Nashua LLC (real-estate developer in New York).
DESCRIPTION:Former Nashua Corp. building and former home of Nashua Christian Academy. Slated for a major condo development before the economy cooled.
ADDRESS: 337 Amherst St.
TAXES OWED: $51,263.
OWNER: 337 Amherst Street LLC (landlord/developer Vatche Manoukian).
DESCRIPTION:Shopping plaza.
ADDRESS: 502 West Hollis St.
TAXES OWED: $28,140.
OWNER: Bonnette and Picard LLC.
DESCRIPTION:Former home of WSMN radio. Slated for a work-force housing
development until the
Planning Board recently shot the project down amid
concern from neighbors.
ADDRESS: 188 Main St.
TAXES OWED: $25,202.
OWNER: BRM Real Estate Holdings LLC (real-estate agent Brian Moses).
DESCRIPTION:Building occupied by the Nashua Bank.
ADDRESS: 45 Pine Hill Road.
TAXES OWED: $24,719.
OWNER: 45 Pine Hill Rd Re Dev LLC (Vatche Manoukian).
DESCRIPTION:St. Stanislaus Hall.
ADDRESS: 523-525 Broad St.
TAXES OWED: $22,542.
OWNER: 523 Broad Street LLC (Vatche Manoukian).
DESCRIPTION:Broad Street Country Store and office buildings.
ADDRESS: 4 Appletree Green U-4.
TAXES OWED: $18,503.
OWNER: SMP Trust.
DESCRIPTION:Not available.
ADDRESS: 38 East Hollis St.
TAXES OWED: $17,640.
OWNER: Milligan Investments LLC (Kevin Milligan).
DESCRIPTION:Former Downtown Lincoln-Mercury building. Dealership closed last year amid declining sales of the brand. Property has yet to sell.
ADDRESS: 33 Salvail Court.
TAXES OWED: $14,668.
OWNER: Bonnette, Alvin R Revoc Trust (P.M. MacKay, founder).
DESCRIPTION:Not available.
ADDRESS: 40 East Otterson St., 12-17.
TAXES OWED: $12,757.
OWNER: 40 East Otterson Street LLC.
DESCRIPTION:FixCarsUSA.com (used auto sales).