Tax incentive program seeks to save New Hampshire's barns
Alliance tries to spread word about preservation incentive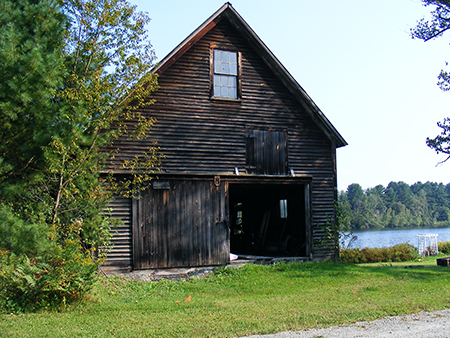 The town of Bath has become the latest New Hampshire community to employ as state tax incentive program designed to encourage historic barn preservation.
Under state law, towns and cities are authorized to grant property tax relief to barn owners who can demonstrate the public benefit of preserving their barn or other older farm buildings and agree to maintain them throughout a minimum 10-year preservation easement.
According to the NH Department of Revenue Administration, by the close of 2016, 89 communities have enrolled over 520 historic structures in the program.
Under the barn tax incentive program, municipalities can provide tax relief of 25 to 75 percent of the full assessed value of the building and the land underneath it. In addition, the assessment will not increase as a result of maintenance or repair work that is performed while the easement is in effect.
Deerfield and Freedom lead the state with the number of structures protected, with 20 and 19 respectively. Plainfield and Sandwich have 18, and Cornish and Kensington have 17 each.
In addition, Alton, Concord, Fitzwilliam, Henniker, Hopkinton, Kingston, Loudon, Lyme, New Boston, North Hampton, Orford and Weare each are home to 10 or more structures aided and protected.
"We are encouraged that the use of the barn tax incentive program continues to grow," said Beverly Thomas, program director of the NH Preservation Alliance. "People across the state and their municipal leaders understand the significance of these historic structures, the opportunities to continue to use them in creative ways, and the value these barns bring to the scenic landscape of their communities," she said.
Promoting use of the incentive is part of the Preservation Alliance's "52 Barns in 52 Weeks," an initiative with a goal of helping to save more than 52 barns in 2017.
"We're losing barns at a rate of almost one per day," said Thomas. "We want to help turn the tide."
Carl Schmidt, chair of the NH Historic Agricultural Structures Advisory Committee, said the incentive "is still underutilized, and I hope that more barn owners and municipalities embrace this opportunity to help save an essential part of our state's character."
For more information, visit
nhpreservation.org or call 603-224-2281.