'Tactical urbanism' comes to Portsmouth
Urban planner to discuss tactics, lead collaborative temporary Islington St. project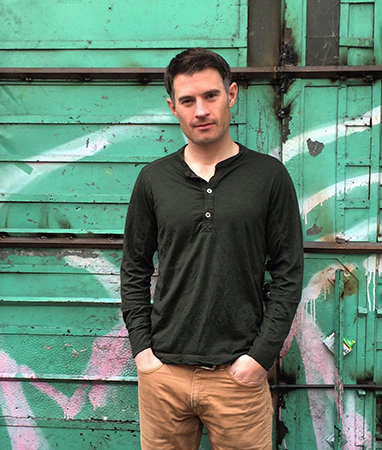 Mike Lydon of the Street Plans Collaborative, a leader in what's known as the "tactical urbanism" movement, will speak in Portsmouth on Friday, June 1, at 3S Artspace.
The appearance, which begins at 6:30 p.m., is part of the Portsmouth Smart Growth for the 21st Century initiative (PS21), to stimulate discussion about policy and planning issues affecting Portsmouth.
"Tactical urbanism" provides a way for residents to experiment with pop-up parks, traffic calming, colorful signage and other temporary projects to change an urban area rapidly – but temporarily – so communities can see how these ideas might work.
Lydon's free talk will focus on how tactical urbanism tools and experiments are helping residents improve neighborhoods in rapidly changing cities around the country, much like what is happening in Portsmouth.
His talk will spotlight a weeklong West End project called "Islington Street Lab," which Lydon has been helping to facilitate with PS21 and the city this spring.
"That project area around Islington and Bartlett streets will be a community hands-on example of tactical urbanism," said Doug Roberts, chair of PS21.
Volunteers, with the cooperation of the city, will help to install the changes on June 2. The community will be invited to visit the area and respond over the following days.
When completed, he said, "everyone can experience it themselves by walking, biking and driving through the Islington Street Lab project area in the West End."
To register, visit ps21.info.