Tackling diversity from all sides of the issue
Diversity Workforce Coalition, Emerging Leaders in Communities of Color have an impact on businesses and individuals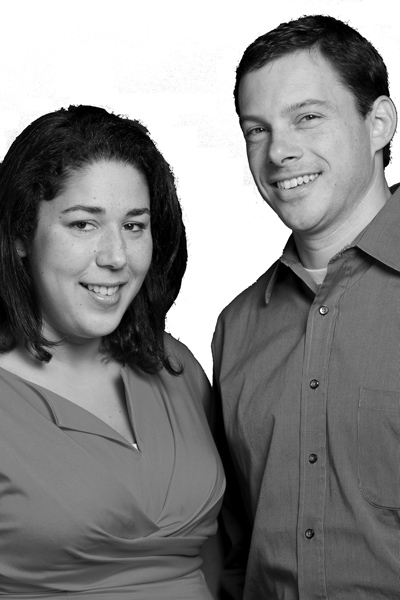 When immigration attorney John Wilson agreed to serve as diversity director for the HR State Council of New Hampshire, he realized "that there seemed to be some real gaps in the ability to get diversity training and education to the HR folks" in the state.
Without much of a diversity infrastructure in place, Wilson set out to build one. He established a diversity task force, which sought to assess the needs of the HR community.
They discovered an awareness of changing workforce demographics and a desire to compete in the international marketplace, but limited capacity for adapting to this new, more diverse world.
Wilson explains, "We talked to all these employers who said, 'Well, I don't have what I need for diversity. I don't have the training for it, I can't find a diverse workforce, I can't convince the C-suite of the organization that a diverse workforce is going to make a better bottom line. How do I get that information?"
To address these concerns, Wilson and several colleagues formed the Diversity Workforce Coalition. A member-based nonprofit, the DWC aims to serve as a resource, training hub and connector on diversity for employers throughout the state. It also aims to take a broad definition of diversity.
"The thinking [on diversity] has often been around race and gender, and maybe that's a place to start," says DWC treasurer Karen VanWormer. "But what are those other diverse populations?" She points to veterans' issues, the needs of the disabled population and the challenges of an aging workforce.
"What we're saying is that employers, to be the most successful, will have a diverse workforce — and that diverse workforce will reflect the global community," says Wilson.
"And that global community is made up of lots of different types of people." He adds that, anecdotally, "We're finding that if you do have a diverse workforce, you will attract talent from all over the place."
In its short existence, the DWC has already signed on more than 20 member organizations and presented two training workshops.
"We hope to be a safe place for people to come and ask the questions, and to then share information in a nonthreatening, nonjudgmental place," VanWormer says.
Supporting people
While the DWC is addressing diversity issues at the employer level, Emerging Leaders in Communities of Color is focusing on developing individuals. ELCC offers a leadership development program that helps men and women of color strengthen their leadership skills, develop and execute initiatives and bring these skills back to their community, workplace or business.
Now in its ninth year, the program provides nine monthly daylong sessions to a dozen leaders a year, at no cost to participants. The program is funded by sponsorships and donations, and members of each cohort secure a letter of commitment from their employers.
Karen Emis-Williams, ELCC's interim president, is also a 2007 graduate of the program, which she credits with accelerating her career.
"It helped me in my process to grow professionally," she says. "It allowed me to feel more confident." In addition to her ELCC role, she serves as a senior case technician for the Nashua Welfare Department.
Over and above the personal return on investment Emis-Williams has experienced, she's seen the program's impact on the communities and businesses where these emerging leaders live and work. "We have teachers, nurses, business owners" in the program, she says. "They are bringing this back to their workplaces and to communities."
While program graduates have gone on to start new businesses and charitable initiatives, earn promotions and forge community solutions, ELCC wrestles with a challenge familiar to New Hampshire employers: retention. "We have some [participants] that go through the program but then relocate out of state."
The Diversity Workforce Coalition and Emerging Leaders in Communities of Color have each taken an approach to diversity that we can get behind: They've started within their own circle of influence, and they're meeting and supporting people where they are. For New Hampshire to thrive in a new global marketplace and adapt to rapidly changing demographics, diversity and inclusion efforts can't just be top-down or roots-up, they need to approach the issue from all sides.
Learn more about these organizations at diversityworkforce.org and emerginglcc.wix.com/emerginglcc.
Eric Ratinoff, principal of The Mouse and the Elephant, can be reached at eric@mouseandelephant.com. Loretta L.C. Brady, an associate professor of psychology at Saint Anselm College and principal of BDS Insight, can be reached at loretta@bdsinsight.com. Learn more about diversity and inclusion by connecting with A Seat at the Table on Facebook.