T-Bones restaurant to rise in Concord
Alongside new Tru by Hilton hotel taking shape off I-93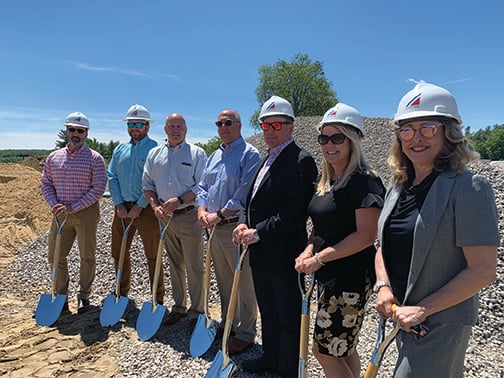 Great NH Restaurants the Bedford-based restaurant chain, will be opening its sixth T-Bones location next year, alongside the new Tru by Hilton hotel under construction on South Main Street in Concord, off Intestate 93.
The 9,900-square-foot restaurant will Great NH's largest, with 275 seats and a 35-seat patio, said CEO Tom Boucher, who said he had been searching for the just the right location in Concord.
"We feel this is the perfect concept and location for the city of Concord, providing another high-quality dining experience to the region," said Boucher.
Market Square Architects of Portsmouth is designing the project and Fulcrum Associates of Amherst is the builder. Interior design and new finishes are being overseen by Boucher's business partner, Mark Fenske, and his wife, Dana Boucher.
A winter 2020 opening is planned.
Meanwhile, Concord-based Duprey Hospitality expects its new Tru by Hilton to open in the spring of 2020 at 406 S. Main St., the site of the former Days Inn.
The four-story, 85-room hotel is the first Hilton and will be the sixth property in Duprey's hotel portfolio.
Steve Duprey, CEO of the company, said he's "thrilled" with the hotel's "perfect" location "for people traveling throughout our beautiful state."
He added that "we are excited to be developing the site with Great NH Restaurants and to have a T-Bones restaurant right on site. It's a great combination – rooms right next to a popular family friendly, casual dining NH restaurant and bar."