Summit seeks N.H. technologies for anti-terror effort
Private, government organizations will be on hand to discuss efforts with businesses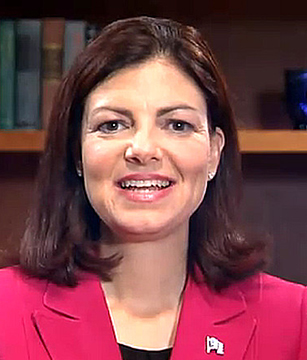 A summit planned for next week at Saint Anselm College is aimed at providing New Hampshire high-tech companies with a chance to introduce their anti-terrorism technologies to private contractors and government agencies.
The New Hampshire High Tech Council, the New Hampshire Aerospace and Defense Export Consortium and U.S. Sen. Kelly Ayotte are teaming up to present the Combating Terrorism & High Tech Networking Summit, which will be held from 9 to 11 a.m. Monday, Jan. 26, at the New Hampshire Institute of Politics at Saint Anselm.
Featured will be representatives from private and government organizations who will discuss how New Hampshire high-tech companies can work with them in combating terrorism. Attendees will include the federal Combating Terrorism Technical Support Office, In-Q-Tel, and the Defense Intelligence Agency.
"Many New Hampshire small and medium-sized companies have technologies that will better protect the American people, support our troops, and fight terrorism, but these companies just need help navigating the confusing federal acquisition process," said Ayotte. "This event will connect New Hampshire high technology companies with organizations whose missions are to quickly identify, develop, and field these technologies to protect our country."
After the presentations, New Hampshire companies in attendance will be able to network one-on-one with the representatives from the organizations. Attendees are encouraged to bring business cards and one-page descriptions detailing their approaches to and applications for combating terrorism.
"Given recent events domestically and internationally, creating an opportunity for our tech companies to connect directly with federal officials in lead roles in counter terrorism is extremely timely," said Matt Cookson, the council's executive director.
The event is free. To complete the required registration, visit nhhtc.org or call 603-935-8951.