Summer construction start for new Epping liquor store
At 'highly visible' Brickyard Square location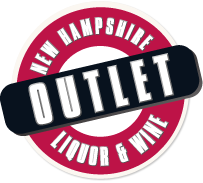 The name of the company that will be building the new 12,000-square-foot state liquor store in Epping is expected to be named in the coming days.
Negotiations are currently ongoing with the expected builder, according to State Liquor Commission spokesman E.J. Powers.
Work on the commission's newest retail store will begin this summer at Brickyard Square at the intersection of Routes 101 and 125 in Epping.
The commission, which said it evaluated numerous locations over the past several years, selected the Brickyard Square location because of its visibility and accessibility.
"After much due diligence, we determined that Brickyard Square was the ideal location for the long-awaited Epping store," said SLC Chair Joseph Mollica.
He said the new store should be open to customers in about a year.
"We conservatively estimate that this new location will generate $6 million in gross sales during the first year alone," said Mollica.
The projected $3.5 million construction cost "is well within the $3.88 million capital appropriation received in 2013," the SLC said.
Among the other locations explored for the store were a Park & Ride, which was eventually rejected because, in large part because of its "challenging location and accessibility issues, which would require reconfiguration of a nearby intersection for safety reasons," the commission said.
The commission also said that site posed mitigation issues, meaning a prolonged federal approval process, estimated to take up to 32 months before ground could be broken.