Stonewall Kitchen to build at industrial site in Dover
Planning board approves 275,000-square-foot Mast Road facility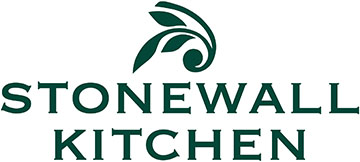 The Dover Planning Board has unanimously approved a plan to build a 275,000-square-foot industrial complex off Mast Road that will be the site for a new Stonewall Kitchen facility.
Dover-based Summit Land Development received the approval, and Chad Kageleiry, president of the firm, said construction should begin in March and last about a year.
According to Foster's Daily Democrat, the complex will be built in stages. The first phase calls for a warehouse and distribution building of between 75,000 and 95,000 square feet. Future expansions could include product manufacturing and retail sales.
"Part of the long-term growth plan for the tenant is they would move a processing operation over there," Kageleiry told the newspaper.
Some 25 people are expected to work at the Dover site, Kageleiry said.
The Stonewall Kitchen complex is slated to anchor a 50-acre, three-parcel industrial park at the former Mast Road Sand and Gravel pit. Stonewall Kitchen's facility will be located on the pit's floor. A new road called Stonewall Drive will link the site with Mast Road.
Foster's reported that the city will contribute up to $1 million toward construction of the 1,400-foot road and a sewer pump station that will serve the industrial park.
York, Maine-based Stonewall Kitchen, which operates 10 company stores in the Northeast and mid-Atlantic, also runs a distribution center and warehouse in Rochester.