Steeplegate Mall loses another anchor
Old Navy announces it will close Concord store Jan. 25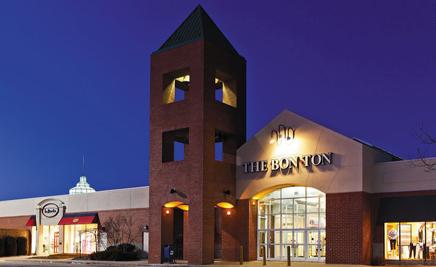 In yet another sign that the Steeplegate Mall is on life support, Old Navy has announced it will be closing its store at the Concord shopping center on Jan. 25.
According to a statement from Gap Inc., Old Navy's parent company, "we are constantly evaluating our store fleet to ensure we have the right stores in the right locations to best serve our customers. The decision to close a store is always a difficult one – a number of factors can impact the decision, including store location, store performance and number of stores in the market."
The mall has lost several key retailers in the last few year, including The Gap, Abercrombie & Fitch and Aeropostale. The Old Navy store was one of the anchor retailers at the mall.
Steeplegate, which was opened in 1990, is owned by Rouse Properties, which acquired it in 2011 from General Growth Properties, which spun off 30 shopping malls. Rouse defaulted on the mall's mortgage last year, and the property is headed for receivership, according to the Concord Monitor.
The mall had a 66 percent occupancy rate at the end of September, down from 72 percent a year earlier, according to Rouse's last quarterly report.