State's largest liquor store to open in Salem
Renovations to begin in January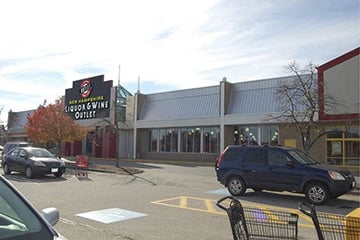 What will be New Hampshire's largest liquor store is set to open by next Memorial Day at the Rockingham Mall shopping plaza in Salem.
The New Hampshire Liquor Commission has announced that it plans to open the 24,000-square-foot store to replace a nearly 50-year-old facility that's less than 10,000 square feet.
The new store will be modeled off recently opened Manchester and Bedford Liquor & Wine Outlets stores, the commission said.
Commission spokesman E.J. Powers said the state will be leasing the space. Renovations are to begin in January.
The current Salem store is the fourth-largest producer of revenue of the state's 77 liquor and wine stores. It generated $23.6 million in sales in fiscal 2014, according to the commission.
Since 2012, NHLC has renovated or relocated 17 of its stores, including those in Bedford, Merrimack, Milford and Nashua.
In addition, new stores are planned at the Londonderry Travel Plaza at Exit 5 off Interstate 93 and in Epping's Brickyard Square at the junction of Routes 101 and 125.