State agency helps build N.H.'s economy from within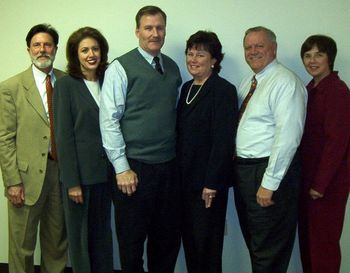 While the New Hampshire Office of Business and Industrial Development's work in recruiting companies in other states and countries to bring their business to the state, such high-profile work represents only a piece of the work the office does with businesses each year.
In fact, recruitment efforts make up only 20 percent of the work that OBID does with businesses in a single year. The remaining 80 percent of the firms it works with are already located in New Hampshire, and the retention and expansion staff helps these businesses grow and evolve in the state while reacting to the global economy.
"The Office of Business and Industrial Development keeps us informed," said Peter Cook, president of the Concord Litho Group. "As a business, we don't always know what services are available, and they keep us abreast of new opportunities."
"Oftentimes, the companies we work with will tell us they wished that they had heard of our office sooner rather than when in crisis mode," said Cynthia Harrington, OBID program manager. "Our office works with companies for long-term sustainability and helps position them for growth."
OBID's retention and expansion team acts as an advocate for companies by providing them with appropriate resources and assistance. As a single point of contact for companies, each of the retention and expansion experts works one-on-one with businesses to provide customized assistance.
The office has divided the state into six economic development regions: Sullivan and Cheshire counties; the North Country (Carroll, Coos and Grafton counties); Belknap and Merrimack counties; the Seacoast (Strafford and eastern Rockingham counties); Manchester and Rockingham County; and Hillsborough county, excluding Manchester.
Each of these regions has a specific retention and expansion representative assigned to it, which allows each to know the specific region's issues and needs, as well as the local governments. With the regional representative system, the retention and expansion specialists also are able to build strong relationships with the businesses they serve.
Hundreds of projects
Businesses are often unaware of the resources available to them, but once they begin working with OBID, they establish long-term relationships that are the key to maintaining and growing the state's economy, said Harrington.
"We have access to a multitude of resources at the local, state and federal levels," Harrington said. "Ultimately, our goal is to prevent layoffs and help businesses create new jobs for our citizens. Simply put, we are a clearinghouse for any service that a business might need to succeed."
Last year, retention and expansion specialists worked on hundreds of projects throughout New Hampshire, and even though the work is focused on businesses within the state, these businesses often have international connections that bolster the New Hampshire economy.
In 2003, the six regional representatives worked with more than 600 clients on retention- and expansion-related issues, and sustained or postured growth by providing appropriate resource assistance to companies in such areas as financing, product development, business plans, exporting, energy, manufacturing processes, procurement, employment hiring needs, e-commerce and training, among others. All of these services equate to job creation and averting potential dislocations.
In the case of layoffs, OBID provides access to workforce assistance through the division's Rapid Response Team.
"Tailoring our services to the individual needs of our clients is the key to our success," OBID Director Roy Duddy said. "We recognize that a 'one size fits all' approach doesn't work when you're helping a business to grow. The one-on-one contact we establish with the businesses we work with really allows us to find gaps and develop solutions."
John Simpson, retention and expansion specialist for Carroll, Coos and Grafton counties, worked in 2003 with the New Hampshire Community Technical College to develop a customized training program for Isaacson Structural Steel Inc. of Berlin. Simpson realized that the NHCTC in Berlin could help Isaacson expand training possibilities for its employees, so through the Job Training for Economic Growth Grant Program, the college was able to provide training to Isaacson employees that would otherwise not have been available. Fifteen new employees were hired and trained through the program.
Linking business, resources
Companies often are not even aware of the services available to them — Deb Avery's work with the Concord Litho Group in Concord is a perfect example.
Through a cold call made in early 2003 to Peter Cook, Avery was able to help Concord Litho Group initiate a specialized training program with funding provided through a job-training grant. The program, supplied by an outside provider, was designed for continuous improvement, supervisory and employee, for improved methodology, for improved overall material yield, and to reduce make-ready times by an average of 20 percent — all resulting in increased profits for the company.
"Deb really helped us with this project," said Cook, "and she's constantly updating us on new possibilities for the future."
The main goal of the retention and expansion specialists is to connect businesses with resources, and James Robb, who oversees Sullivan and Cheshire counties, is currently providing this service to Gloenco in Newport.
Robb began working with Gloenco's national sales manager, John Sheehan, in February, and has introduced him to three potential partners: the International Trade Resource Center, the Procurement Technical Assistance Resource Center and the New Hampshire Machining Association. Through these contacts, Sheehan is looking to expand this internationally owned business both in and out of New Hampshire.
"Simply put, we're a solution shop," Duddy said. "If we don't know the answer, we'll find someone who does. We won't quit until our clients are satisfied."
For more information on one-on-one customized assistance, nheconomy.com or call 603-271-2591.
This article was provided by the state Office of Business and Industrial Development.