Starting Points: Scribe Software co-founder Peter Chase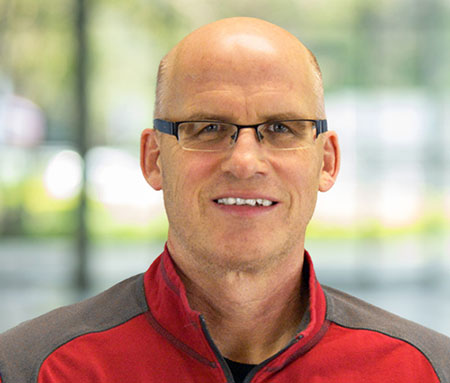 Editor's Note: "Starting Points," a series of interviews with New Hampshire entrepreneurs, is a joint effort of NH Business Review, Live Free and Start and the NH High Tech Council.
In 1996, Peter Chase founded data integration company Scribe Software 1996 with Jim Clarke. Today, Chase is the company's executive vice president, business development, , responsible for establishing and growing partnerships with other tech companies.
Before founding Scribe, Chase held senior positions in sales, product marketing and finance at SNAP Software, and before that he was chief financial officer for Software Services of America.
Q. Many people find the switch from working for a company to self-employment a bit daunting. What was your experience transitioning between the two stages?
A. For me, it was a five-year process. I always enjoyed working on new initiatives where you had to figure everything out and concluded that starting a company was for me. I did not know what the business was yet, but knew I needed to prepare for living in the startup world. I began to seek opportunities where I could learn new things and develop new skills that would prepare me for the move.
What I found out is that, like being a parent for the first time, no amount of planning can fully prepare you for starting a company. You have to experience it to fully appreciate the challenges.
Q. Tell us about your work experience, prior to starting your current company.
A. The early part of my career progressed along the finance track, where I moved from accountant, to controller, and ultimately to a v.p. of finance role for a division of a large company. While this background would turn out to be a tremendous asset for starting a company, I knew I needed to be more well-rounded to ultimately be successful in building a profitable business.
I was able to convince the president of the division to give me a shot as a product marketing director of a major product line, where I directed a very successful product launch. From there, I talked my way into a role as an enterprise sales representative covering the New York/New Jersey territory.
A field sales role is terrifying if you have never done it before, but it was probably the most valuable experience I gained prior to starting Scribe. This career plan seemed counter intuitive to most as I was rapidly moving down the organization chart, but preparing myself for the move to start up life was more important to me than staying on a traditional path.
Q. Describe your "aha" moment. What made you realize the need for your product or service?
A. Like most entrepreneurs, the idea for Scribe came from the experiences of the founding team, Jim Clarke, Jim Leavey and myself. Someone once told me that whenever you hear someone curse, it is an opportunity for innovation.
Prior to founding Scribe, we were members of a software company whose product enabled sales and support folks to better interact with their customers. The problem was that a lot of the information about customers was locked in a variety of different systems and databases that these companies used and none of them were designed well for sharing information. This was a great frustration to many customers and prevented them from getting the most out of the applications we provided. Scribe was born from the idea that we could create a simplified user interface that made it much easier to bring this data together.
Q. Who or what was your best resource for starting your company?
A. There were two critical resources that were essential for the success of our startup.
First, we had great mentors who had successfully started and grew their own businesses. They already had experienced most of the challenges we were about to face and they guided us down the right path. We just had to be open to being mentored.
Most notable for me, was my relationship with Jim Leavey. I was working at a company he had started and got the entrepreneurial bug from him. I saw how the company he had created was impacting so many, from customers to partners to employees. Jim was also a great motivator of people. You learn quickly that motivating great people to do great things is what drives success.
The second major resource that helped us start our company was our network. When we started Scribe, we connected with the network of companies and individuals we had worked with and told them our story. A number of them believed in it enough that they became early customers, even before we started building our first product.
Over the first few years, we received over $2 million from these sources without issuing any equity or taking on any debt. We also got some great early customers that provided tremendous credibility for our fledgling business.
Q. Knowing what you know now, what would you say your biggest challenges were?
A. Many people ask me if raising capital and managing cash flow is the most challenging part of starting a business. While that can be challenging, it is not even close to the top of the list. The two biggest challenges we faced were finding the right business model and building the right team to support it.
Building a great product is hard enough, but you still need to figure out the right success model to bring it to market. How do your customers learn about your product? How do they buy it? How do you convince them that your product is better than alternatives? How do your customers use your product and gain value from it? The right business model is unique to your product and target market.
Figuring that out so that monies you invest in each of these areas drive accelerated revenue growth is one of the hardest things to do and typically underestimated.
Once you have the business model solved, you then need to build a team that will be effective on delivering on it. Finding, attracting and retaining not only great people, but the people with the right skills, is essential and an ongoing effort.
Q. Why did you choose to start or expand your company in the state of New Hampshire?
A. The founding team had deep roots in this state so it was natural that we would start it here. We have found it to be a terrific place to start and grow a business. We are a global company so having easy access to major airports is essential. We also benefit from a highly skilled and talented workforce due to the strength of our education system and our proximity to the Boston market.
From an employee perspective, what is not to love about New Hampshire? We have great natural resources, low crime, no traffic, good restaurants, tax-free shopping and no income tax. This location has been critical to building our team into our most important and strategic asset.
Q. How do you stay fresh and continue innovating for your customers?
A. We have the benefit of being in a fast-paced and ever-changing industry. The speed of innovation is frightening. Our relevance in the market is dependent on our ability to stay ahead.
Over the years, we have worked really hard to develop and grow deep relationships with our partners and customers. This has led to an ongoing collaboration where we are continually challenged to find new ways to do things better, faster, and cheaper.
One example of this is our customer/partner web portal. Each of our customers and partners has a login and can post new product ideas on the site. Once posted, any other customer or partner can vote and comment on the idea. Many of our innovations come from this collaboration.
Q. What was the best advice you were given when you first started your company?
A. Again, this advice came from Jim Leavey. One of his favorite quotes was from Calvin Coolidge that was summed up in three words, "persistence beats resistance."
When you start and grow a company, many people are going to tell you "no." They will give you many reasons why it won't work. If you truly believe in your vision, the rejection only fuels you to double-down and try harder. Building a great company takes time. requires that you show up every day with a smile and with enthusiasm. Be respectful of everyone you encounter, because today might not be the right time for someone to say "yes," but someday the timing will be right.