Sprague sales drop in second quarter
But net loss for period falls $7m from a year ago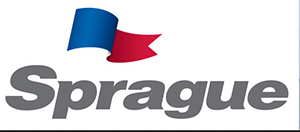 Plummeting oil prices reduced Sprague Resources LP's sales by about a third in the last quarter, but that doesn't make much of a difference to the Portsmouth-based energy distribution company, since it makes its money off of margins.
The company did post a $2.6 million quarterly net loss (12 cents a share), but that's an improvement over the $9.5 million loss it posted in the second quarter of 2014. Year to date however, the company is in the black by $41.4 million, though that's behind the $62.5 million profit posted in the first half of 2014.
The company reported sales stood at $662 million for the second quarter, down from $980 million year over year, primarily because of declining petroleum prices, but that mirrored the drop in the cost to buy the oil as well. Even with a slight drop in volume, the company's adjusted gross margin for its refined products rose by nearly $8 million.
The company also distributes natural gas and other materials (including windmill components), but there was no significant changes in revenue related to those businesses.
Sprague credits the increase in gross margins to two December acquisitions: the $175 million purchase of Kildair Service Ltd. from Axel Johnson and its acquisition of Castle Oil Corp. and its Bronx terminal, for consideration of about $92 million in cash, equity and debt obligations.