SpotOn Virtual Smart Fence named SXSW Innovation Awards finalist
Bedford firm's creation among 'transformative and forward-thinking projects' being showcased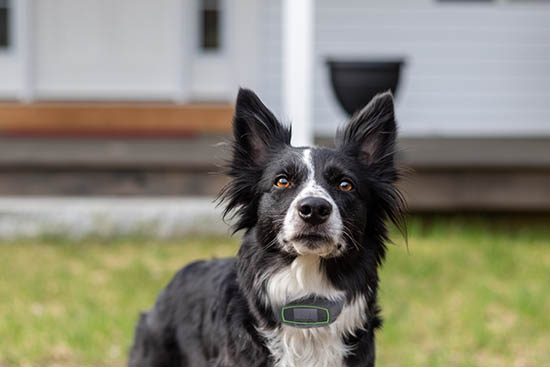 The SpotOn Virtual Smart Fence created by Bedford-based OnPoint Systems has been selected as a finalist in the 23rd annual SXSW Innovation Awards, which will be presented during the South by Southwest Conference and Festivals in March.
The awards recognize and celebrate some of the most exciting tech developments in the connected world.
SpotOn, a dog containment and tracking system that allows dog owners to take their dogs and virtual fence wherever they go, is a finalist in the Wearables category.
Of hundreds of applications submitted, the SpotOn Virtual Smart Fence was one of 65 finalists selected across 13 categories.
Ken Solinsky, founder of OnPoint Systems, said his company is "thrilled to be recognized" in the SXSW competition. "SXSW is known for exhibiting some of the most transformative and forward-thinking projects that are making the world a more connected place. Our team is incredibly proud to be a part of that and recognized among this elite group with such a prestigious honor," he said.
The awards will be presented at the Austin Convention Center on Monday, March 16.