Solar ROI growing for N.H. businesses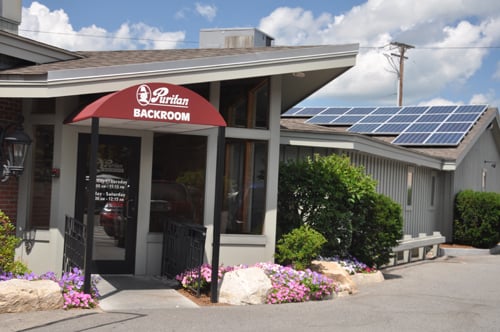 Did you know that installing a solar energy system on your business qualifies for up to a $50,000 cash rebate and 30 percent tax credit? That's why Grappone Auto Group, The Puritan Restaurant, Common Man Restaurant, BayRing Communications, Durham Boat, Scenic Nursery and hundreds of other N.H. businesses have invested in clean, renewable solar energy. In N.H., more than 65 percent of any solar project is covered by government financial incentives.
ReVision Energy is a local, Exeter-based solar company that has installed more than 3,500 solar energy systems over the past 10 years and we would be grateful for the opportunity to help you explore solar energy options for your business or home. There is no charge for a complete solar evaluation, project proposal and economic analysis.
You might be interested to know that N.H. gets some of the best sunshine in New England due to our weather pattern, which is influenced by the Gulf Stream and western mountains. In fact, N.H. gets 33 percent more sunshine per year than Germany, the world leader in solar energy with more than 1 million systems in service. Although N.H. does not enjoy the same warm climate as the French Riviera, we are actually at the same latitude as very sunny places like Spain and the French Mediterranean.
To ensure maximum performance and longevity in our climate, every ReVision Energy solar project is designed by our team of engineers (alumni of Brown, Dartmouth, MIT, UNH) and installed by our in-house team of certified professional solar technicians. We are meticulous about even the smallest installation details because we want your system to be robust long past the standard 25-year warranty that comes with today's ultra-reliable photovoltaic panels. If there is ever a problem, you can count on ReVision Energy's legendary customer service team to make things exactly right as quickly as possible.
Please contact us today for a free solar evaluation and learn about solar energy's 100 percent guaranteed economic and environmental return on investment.
This business profile is part of a special advertising section.