SNHU forum takes a look at health care costs
'What Can We Do in New Hampshire' focus of May 24 event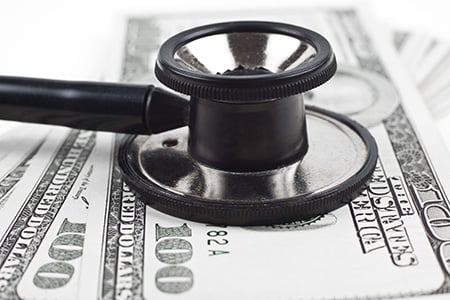 Developing strategic solutions to the rising cost of health care will be the subject of a free forum to take place from 9 a.m. to noon, Wednesday, May 24. at Southern New Hampshire University's Dining Center Banquet Facility.
Sponsored by Bedford Ambulatory Surgical Center, Northeast Delta Dental and Southern New Hampshire University in coordination with media sponsors NH Business Review and iHeartMedia, "Health Care Costs – What Can We Do in New Hampshire" will provide resources so that small businesses can control costs and keep more of what they earn.
The sessions scheduled include "Cost and Competition," "How We Got Here and What Direction Do We Want to Take?," "Healthcare Cost Transparency," "Workplace Wellness Solutions," and the "Crosswalk of the Affordable Care Act to the House American Health Care Act."
Speakers will include NH Department of Insurance Commissioner Roger Sevigny, NH Department of Insurance Legal Counsel Jennifer Patterson, Northeast Delta Dental President and CEO Tom Raffio, Bedford Ambulatory Surgical Center founder and CEO Nick Vailas, Nicole Lane, Member Medical's chief operating officer, national health and wellness expert Carol Phillips, Geneia LLC Chief Strategy Officer Heather Lavoie, and UNH Health Law and Policy Director Lucy Hodder.
Admission to the event is free and open to the public. Coffee and refreshments will be available as networking and registration will begin at 8 a.m.
RSVP to Patti Bernier at pbernier@nedelta.com or 603-223-1388.