Small business funding – an oxymoron?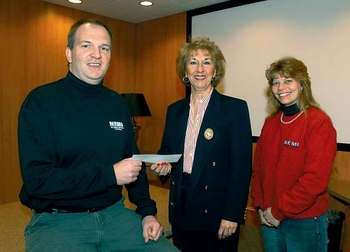 All businesspeople would agree that if their business were 100 percent "cash on delivery," they would have all the cash they need. But it is not so simple.
Customers expect terms on their purchases, usually 30 days; that spreads into 45 to 60 days. The problem is compounded by the reluctance of many businesses to ask for payment, even overdue payments, meaning they must extend terms and tie up working capital in passive accounts receivable.
Entrepreneurs can find relief from this cycle with "invoice discounting," a financial service that immediately turns quality, current accounts receivable into cash.
Unlike factoring – which requires all receivables to be included in the lending arrangement, along with certain monthly minimum sales requirements — invoice discounting is a "use it as you need it" arrangement, designed specifically as a bridge to meet the needs of small businesses during their formative period.
The service is quick and straightforward with a minimum of paperwork. As an invoice is produced and the goods are shipped, the invoice discounter purchases the documentation and the discounter releases cash to the company, usually within a matter of hours.
The company and the invoice discounter work together in administration and collection of the purchased receivable, ensuring that there is no disruption in the supplier-customer relationship.
When the bank says "no" or "no more," there may be a viable alternative in the form of a professional invoice discounting service.
Jeannette B. Neff-Billy is owner of The Interface Financial Group, Manchester, a provider of invoice discounting services. For more information, call 603-668-4022 or e-mail her at jneff@interfacefinancial.biz.