Six N.H. firms awarded job training grants
In all, 226 Granite State workers will receive training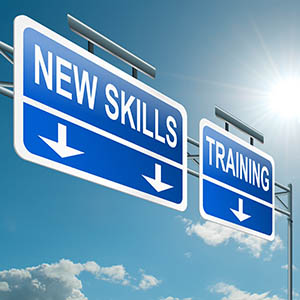 Six more New Hampshire companies have been awarded job training grants, totaling more than $72,000, through the state's Job Training Fund.
The six companies contributed matching funds, bringing the total funds for training 226 workers in new skills to $144,663.
Announced by Gov. Maggie Hassan, the companies are:
• UltraSource Inc. of Hollis, which received a grant of $27,517 to train 24 employees in a variety of programs, including PHR training from Southern New Hampshire University; QC5000 advanced training for vision system by Starrett Kinemetric; Process certification and detect recognition by TJ Green; Microsoft SQL training; VM software training by Synergy Resources; Intro to AS9100 by SAE International; Lean Six Sigma training by Villanova University; and Saw Maintenance Training from ADT.
• Amoskeag Beverages of Bow, which received a grant of $27,237.50 for training up to 175 employees in customer service excellence by Snowden Associates.
• Metal Works of Londonderry, which will use $1,400 grant for four employees to receive internal auditor training from the New Hampshire Manufacturing Extension Project.
• Summit Engineering of Portsmouth, which was awarded $3,487.51 for Microdesk of Nashua to train up to seven employees in Autodesk Revit Structure.
• Creare Inc. of Hanover, which will use a $2,851.50 grant for the American Society of Quality in Milwaukee to train up to six employees in AS9100C: Quality Management Systems, a requirement for aviation, space and defense organizations.
• Lisbon-based New England Wire Technologies Corp., which was awarded a grant of $9,838 for 10 employees to receive career development training from the University of New Hampshire.
The Job Training Fund has awarded almost $6.4 million in grants since October 2007, with employers contributing $9,031,832.61 for a total of $15,430,663.72 in new training for 19,230 New Hampshire workers., the governor said.